New Light Theater Project
Hitler's Tasters
&nbsp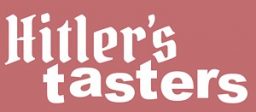 October 5-27 2018
IN RESIDENCE: September 18- October 29, 2018
Three times a day, every day, a group of young women have the opportunity to die for their country. They are Adolph Hitler's food tasters. And what do girls discuss as they wait to see if they will live through another meal?  Like all girls, throughout time, they gossip and dream, they question and dance. Deliberately anachronistic, stretching across time to autocracy today, these young women want to love, laugh, and above all, they want to survive.
PERFORMANCES:
Friday, October 5 –7:30pm Preview
Saturday, October 6 –7:30pm Preview
Sunday, October 7 –7:00pm Preview
Monday, October 8 7:30pm Preview

Wednesday, October 10 –7:30pm OPENING
Thursday, October 11 — 7:30pm
Friday, October 12 — 7:30pm
Saturday, October 13 — 3:00pm and 7:30pm
Sunday, October 14 — 3:00pm
Monday, October 22–7:30pm
Wednesday, October 17 — 7:30pm
Thursday, October 18 — 7:30pm
Friday, October 19 — 7:30pm
Saturday, October 20 — 3:00pm and 7:30pm
Sunday, October 21 — 3:00pm
Wednesday, October 24 — 7:30pm
Thursday, October 25 — 7:30pm
Friday, October 26 — 7:30pm
Saturday, October 27 — 3:00pm and 7:30pm
LENGTH OF SHOW: 90 minutes, running without an intermission
PRICE: $18 Early Bird, $25 General Admission, $35 VIP (includes reserved seating and complimentary beverage)
At IRT:154 Christopher st. NYC #3B (third floor)
Written by: Michelle Kholos Brooks
Directed by: Sarah Norris
Choreography by: Ashlee Wasmund
CAST:
Hilda: MaryKathryn Kopp 
Leisel: Hallie Griffin
Anna: Kaitlin Paige Longoria
Margot: Hannah Mae Sturges *
Hilda/Margot Understudy: Sarah Finn
Leisel/Anna Understudy: Lea Parker
* Represents actors appearing courtesy of Actors' Equity Association.
Scenic Design by: An-lin Dauber
Costume Design by: Ashlee Poteat
Lighting Design by: Christina Tang
Sound Design by: Carsen Joenk
Production Stage Manager: Lindsey Hurley
Assistant Director: Sonya Thiel
Technical Director: ToniAnne DiFilippo
Line Producer: Alyssa May Gold
Fight Choreographer: Frances Ramos
Michelle Kholos Brooks (Playwright) is an award-winning playwright with productions staged across the U.S. and Canada. Hostage was selected as a finalist for the 2016/17 Woodward/Newman Drama Award, the Fratti Newman Political Play Contest, and was a 2017 Showcase finalist for the National New Play Network. Hitler's Tasters, won the 2017 Susan Glaspell Award. Kalamazoo, co-written with Kelly Younger, was the winner of the 2014 Riva Shiner Comedy Award, Bloomington Playwright's Project. It has been published by Dramatists Play Service and has been produced across the country. Family Planning made its world premier at the Colony Theatre, Los Angeles and was a finalist for the Riva Shriner Comedy Award. Brooks' play, Chair, won 2nd place in the 2015 Firehouse Theatre Festival of New American Plays. For more information, please visit her website: michellekholosbrooks.com.
Sarah Norris (Director) is the Founding Artistic Director of New Light Theater Project. Her work has been seen both around the country (New York, Los Angeles, Chicago, San Francisco, Fresno, Las Vegas, Minneapolis, Maine & Alaska) and around the world (Australia, England, & Ireland). In New York, she has worked with: Playwrights Horizons, Theatre Communications Group (TCG), LAByrinth Theater Company, Disney Theatrical Productions, 59E59 Theaters, The Flea Theater, Primitive Grace (with Paul Calderon and David Zayas), and The Gallery Players to name a few. She has an MFA in Directing from the University of Nevada, Las Vegas and a BA in Theatre from the University of Alabama, Tuscaloosa. She is the former Artistic Director of Access Theater and a former Associate Producer for the Broadway producing company, Bisno Productions. She is a proud member of AEA, SDC, and serves on the TAC Artistic Board. For more information, please visit: SarahNorris.org
IRT Theater is a grassroots laboratory for independent theater and performance in New York City, providing space and support to a new generation of artists. Tucked away in the old Archive Building in Greenwich Village,  IRT's mission is to build a community of emerging and established artists by creating a home for the development and presentation of new work. Some of the artists we have supported include Young Jean Lee, Reggie Watts and Mike Daisey.
This program is supported, in part, by public funds from the New York City Department of Cultural Affairs in Partnership with the City Council, New York State Council on the Arts, and The Nancy Quinn Fund, a project of ART-NY.
PLEASE NOTE: All sales final and there is no late seating at IRT Theater.
***IRT is a fully wheelchair-accessible facility.***