3B
&nbsp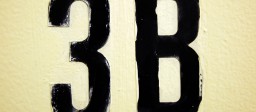 Apply for Residency
3B DEVELOPMENT SERIES
I have literally never been this happy in a rehearsal process before. I am getting more done than ever before, and this is in large part because of our wonderful space. It has very good feng shui, it's amazing how much flexibility we had with the scheduling, and it's wonderful not to have to wait for other people to leave or get kicked out.
If you ever want me to rave about you guys to anyone, let me know and I'll be happy to do it. This is the best thing EVER. I cannot begin to tell you how psyched and grateful I am.
-Young Jean Lee, 2009
ABOUT
Since 2007, IRT has become a key resource for indy theater makers in New York, hosting radically affordable, full-immersion development residencies for emerging and established artists including:
Young Jean Lee, Reggie Watts, Mike Daisey, New York Live Arts, Tommy Smith, Thomas Bradshaw, Crystal Skillman, Jose Zayas, May Adrales, terraNOVA Collective, Immediate Medium, Vampire Cowboys, The Nonsense Company/Rick Burkhardt, The Mad Ones, Collaboration Town, Rady&Bloom, Katt Lissard, Erica Fay and many others.
IRT's intimate performance space offers artists the flexibility and autonomy to mount full-bodied workshops and do robust technical experimentation, creating a supportive environment for taking risks and test-driving new work before adventurous audiences and potential producers.
Curated on a rolling basis, the 3B Development Series welcomes project proposals of all shapes and sizes, from exploratory workshops to full showcase productions. It is always best to confirm availability for specific dates prior to filling out the full application because our season fills up quickly. Proposals will be given a 2-8 week review period before a selection is made. During that time, the applying artist(s) should be available to answer questions and discuss details with IRT's curators.
If you are considering applying, we encourage you to get in touch or invite us to a showing of your work: 3b@irttheater.org
This program is supported, in part, by public funds from the New York City Department of Cultural Affairs in Partnership with the City Council, New York State Council on the Arts, and The Nancy Quinn Fund, a project of ART-NY.