LOBSQD
BETWEEN DOG AND WOLF
&nbsp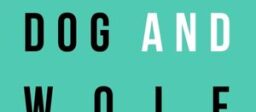 August 6 2022
IN RESIDENCE: August 1-7 2022
BETWEEN DOG AND WOLF
Written by Cris Eli Blak
Directed by Charlie Chauca
High school friends Blake, Patrick, and Mara reunite at a hotel the day before their 10-year reunion. Forever traumatized by the school shooting that took place their junior year, the three try and fail to relive painful memories and heal broken friendships.
PERFORMANCES: SATURDAY AUGUST 6TH, 2022
TIME: 7pm
LENGTH OF SHOW: 70 MINUTES
PRICE: $10 TICKETS
At IRT:154 Christopher st. NYC #3B (third floor)
PLEASE NOTE:All sales final and there is no late seating at IRT Theater.
ACCESS:Please reach out to Kori Rushton krushton@irttheater.org with any accessible questions or accommodations you might have/need
CRIS ELI BLAK (Playwright) is an award winning and internationally produced writer for the page, stage, and screen. His work has garnered him a Bronze Remi from the Worldfest Houston International Film and Video Festival, the Christopher Hewitt Award in Fiction, a Pushcart Prize nomination and honors from Vectis Radio, Negro Ensemble Company, Clocktower Players and A is For. His work has been produced, performed and/or published around the world, from Off-Broadway (Urban Stages), California (Common Ground Theatre, The Road Theatre), Regional (Cleveland Public Theatre), Collegiate (Columbia University, Academy of Arts University and Wellesley College), London (The Quean's Theatre), Australia (Melting Pot Theatre), and Ireland (Eva's Echo). He continues to strive to create work that reflects the world that we live in, with all of its different and diverse colors, creeds and cultures, through his artistic endeavors and work with organizations such as TedxBroadway, Fine Arts Forward and the Black Theatre Caucus.
CHARLIE CHAUCA (Director) is a New York based theater director, 22' Fellow at Playwrights Horizon and currently the 22' Directing Fellow at Westport Country Playhouse. Previous directing credits includes: "¿Cómo puedo amarme?", "Misfit, America", "A Christmas Carol: Radio Play", "Paper Towels". charliechauca.com
CINDY DIAS (Producer) is a Bengali immigrant activist and producer determined to fight social injustice through art. Previous credits: "Paper Towels" INTAR
LOBSQD (Producer) is a multidisciplinary artistic collective striving to cultivate an alternative artistic experience filled with unique programming to serve our non-conventional creative subculture. WE ARE LOBSQD! @LOBSQD
COVID PROTOCOL:This performance will be seated at full capacity without social-distancing. All guests (ages 2+) are required to wear a face-covering, regardless of vaccination status and must show proof of vaccination. However, performers will not be masked.
There are multiple ways to show proof of vaccination.
1.A photo or hard copy of their CDC vaccination card
2.NYC COVID Safe App
3.New York State Excelsior App
4.Official vaccine record
5.A photo or hard copy of an official vaccination record of a vaccine administered outside the United States for one of the following vaccines: AstraZeneca/SK Bioscience, Serum Institute of India/COVISHIELD and Vaxzevria, Sinopharm, or Sinovac.
IRT Theater is a grassroots laboratory for independent theater and performance in New York City, providing space and support to a new generation of artists. Tucked away in the old Archive Building in Greenwich Village, IRT's mission is to build a community of emerging and established artists by creating a home for the development and presentation of new work.
This program is supported, in part, by public funds from the New York City Department of Cultural Affairs in Partnership with the City Council, New York State Council on the Arts, support for captioning and ASL interpretation provided in part through funding from Access A.R.T./New York, a program of the Alliance of Resident Theatres/New York (A.R.T./New York)