IRT Westside Experiment and The Operating Theater Company
Portal of Parallels
&nbsp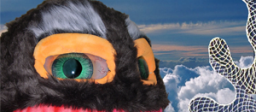 July 21, 2012
3B Development Series | Westside Experiment
In Residence: July 9-July 22, 2012
In the summer of 2012, IRT joined The Operating Theater as they lead students through an incredible development process resulting in a show at IRT!
Operating Theater Company will continue to push the envelope with its eighth production, "Portal of Parallels". A family-friendly and interactive inquisition of what defines our world, "Parallels" could be cleverly categorized as "an original devised theater production/art installation/social experiment."
Workshop Showings:
Saturday July 21 1pm and 3pm
At IRT: 154 Christopher st. #3B (third floor)
$15 Tickets
– Running time 1 hour.
Featuring:
Rae Blackman
Caroline Goodman
Sarina Gupta
Patrick Keating
Andre Knight
Claudia Mallea
Maya Matunis
Diana Saavedra
Justin Schulsohn
Ellis Senger
Siena Sherer
Directed by: Jason Schuler
Conceived with Teaching Artists: Keith Chandler, Christine Holt and Kourtney Rutherford
Lighting Design by: Peter Hoerburger, Sound Design by Kim Carter
Video Design by: Keith Chandler, Lighting Associate Jamie Roderick
Vocal Coach: Raquel Cion
Associate Set Technician: Josh Sherer
Producer for Operating Theater Company: Dori Ann Scagnelli
Producing Artistic Director for IRT:Kori Rushton
Set at an outpost on "the edge of reality," the story explores the struggles of scientists on the brink of saving humanity. The resolution is left up to the audience, who are heavily involved from the very beginning when they enter the theater through a transcendental doorway. Viewers are presented with philosophical questions and propelled to think non-linearly about what reality truly is. Complete with a colorful cast of supporting characters that include delegates from alternate dimensions, a space meatball and a glam rock band, "Portal of Parallels" is expected to be an intellectually invigorating experience. This particular performance will be a culmination of work by the students of the IRT West Side Experiment.
Since 2007, IRT Theater has made a mission of hosting radically affordable, full-immersion development residencies for emerging and established artists.  An offshoot of the IRT 3B Development Series, the IRT Westside Experiment will offer students the skills to create original devised theater in collaboration with a working theater company in residency at IRT, Operating Theater Company.
Established in 2004, The Operating Theater Company creates unusual, innovative, provocative live performance that experiments with perception and explores the subjectivity of human experience. Portal of Parallels was written by Jason Schuler, Christine Holt and Keith Chandler, based on an idea by Kourtney Rutherford. Managing Director of OTC Dori Ann Scagnelli.
"The Operating Theater have consistently staged some of the cleverest, best-produced multimedia performance-based theater in the last five years." – Tom Murrin, Paper Magazine
What is reality? How can we prove it? How do we know that that proof is real? Are chickens psychic?
IRT and The Operating Theater explores these questions and more as they lead students through an incredible development process resulting in a show at IRT! Open to all teens ages 13-18, The Westside Experiment will guide students in the creation of The Portal of Parallels, an original devised theater production/art installation/social experiment. Students will be creating and enacting otherworldly creatures, characters, and dimensions, while learning the skills of physical acting technique, vocal expression, improvisation, puppetry, and set design/installation with the award-winning downtown theater company The Operating Theater.
Lead artists from the Operating Theater include Kourtney Rutherford and Jason Schuler.
Kourtney Rutherford recently performed in Portraits In Dramatic Time at the Lincoln Center Festival with the acclaimed theater company Radiohole. Ms. Rutherford is a member of Big Dance Theater, and enjoyed performing to rave reviews in their Bessie Award winning production of Comme Toujours Here I Stand, which has appeared in throughout France and in New York at The Kitchen, CUNY, The New Museum, and New York Live Arts in May of 2012. Kourtney also works with the groups Witness Relocation and Half Straddle. As a theater educator, she has taught at Playwright Horizons Theater School, Edward R. Murrow High School, and served as a teaching artist at University Settlement.
Jason Schuler is the Artistic Director of The Operating Theater. He has directed work at NYC venues including: Abron's Arts Center, The Cherry Lane studio, The Lamb's Theater, HERE, PS122's Avant-Garde-Arama, and New York Theater Workshop's
Fourth Street Theater. His play, The Garden of Forked Tongues was listed in "The Year according to PaperMag 2009: Top Ten Downtown Theater Favorites."