The TEAM, Half Straddle, and Raquel Cion
IRT Westside Experiment Benefit Party
&nbsp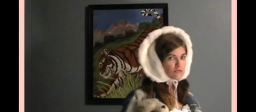 July 13, 2012
Celebrating the beginning of our Young Actor's Lab.
Admission is FREE; but donations are gladly accepted and heartily encouraged!
WHEN-Friday, July 13 2012 from 6PM-10pm.
WHERE-154 Christopher st. NY,NY suite 3B
Hors d'oeuvres provided by local restaurants from 6-7pm
Performances from  7-8pm
Hang and make new friends 8-10pm 
FEATURING:
The TEAM is the Theatre of the Emerging American Moment. We are a New York City-based theatre company dedicated to dissecting and celebrating the experience of living in America today.
The company was founded in 2004 by a group of 6 NYU alumni, and has since grown to 13 core members and a continually expanding group of associate artists. We have created seven works since our founding in 2004: Faster, Give Up! Start Over! (In the darkest of times I look to Richard Nixon for hope), A Thousand Natural Shocks, HOWL, Particularly in the Heartland, Architecting (co-production with the National Theatre of Scotland), and Mission Drift.
Our work has been seen all over New York, including at the Public Theater (Under the Radar, 2009), Performance Space 122, and the Ohio Theatre (Ice Factory Festival 2006 and 2010); nationally, including at Minneapolis' Walker Art Center and Nashville's Vanderbilt University; internationally, including at London's Barbican Centre, Battersea Arts Centre, and Almeida Theatre, Lisbon's Culturgest, Edinburgh's Traverse Theatre, Glasgow's the Arches, Ireland's Galway Arts Festival, Toronto's Harbour Front Centre, the Bristol Old Vic, and the Salzburg Festival.
We are four-time winners of the Scotsman Fringe First Award (2005, 2006, 2008, & 2011), Winner of the 2011 Herald Angel, the 2011 Edinburgh International Festival Fringe Prize, Best Production Dublin Fringe 2007 and 2008 Edinburgh Total Theatre Award, and were ranked by Time Out New York Top Ten 2007 and Portugal's Público Top Ten 2009.
Half Straddle, led by writer and director Tina Satter, is a New York-based performance group that makes plays, performances, videos and music. Since 2008, Half Straddle has staged five critically acclaimed full-length shows in New York City: Away Uniform (Incubator Arts Project); In the Pony Palace/FOOTBALL (Bushwick Starr, named a Top 10 Show of 2011 by PAPER Magazine); Nurses in New England (Ice Factory Festival 2010); FAMILY (Ontological-Hysteric, named a Top 10 Show of 2009 by Time Out New York); and The Knockout Blow (HERE Arts Center, Ontological-Hysteric). Additional work has been shown at Prelude Festival, Abrons Art Center, CATCH Performance Series, Invisible Dog, Dixon Place, and others. Their new full-length piece Seagull (Thinking of you) premieres in January 2013 as part of PS122's COIL Festival. 
Raquel Cion has performed and written extensively for the theatre in NYC, the Bay Area, as well as Russia and Paris. Recent projects include:
Fête (Writer/Performer), Manhattan International Theatre Festival; Cou-Cou Bijoux: Pour Vous (Writer/Performer); Galapagos Art Space, Dixon Place.
She is the recipient of a  Dramalogue Award for her work with The Fifth Floor, in Charles Mee Jr.'s, Orestes, and a Bay Area Theatre Critic's Circle
Award for the interdisciplinary work, Bake Sale. After sold out shows at Dixon Place her cabaret Gilding the Lonelywill be presented at Joe's Pub, August 18th, 9:30 pm. The New York Times has described Ms. Cion as "half witch and half cabaret performer."
Talibam! Featuring Matthew Mottel and Kevin Shea:
GONG ACCIDENT LEADS TO RAP ALBUM
If you went to rap school, you wasted your money. Talibam!'s #noschoolrap is the result of circumstance. They never studied old or new school rap. Rap found them. In 2009, a falling gong broke Kevin Shea's bass drum foot in Torino, Italy. In a subsequent recording session, Shea adapted using his other foot on the bass drum. The ensuing beats, composed without samples or loops, inspired Mottel and Shea to flex their symbiotic verbal epipuffanies within their self produced floral pop paradise.
A lucid genesis through synchronicity and chutzpa led to Talibam!'s #noschoolrap debut single, 'Step into the Marina.' Talibam! believes 'the world needs #noschoolrap and is here to give the populace what they want. From the forthcoming full length #noschoolrap album 'Puff Up The Volume'
Party anthems and raw emotional verse are chocked full in this epic record. It signifies the contemporary place the band is in as a skilled production team, unmatched in contemporary music.
Check out the newly made: Rap Report #3 "Squirrely Strings" (with Rhys Chatham)

MORE ABOUT IRT WESTSIDE EXPERIMENT
Since 2007, IRT Theater has made a mission of hosting radically affordable, full-immersion development residences for emerging and established artists.  An offshoot of the IRT 3B Development Series, the IRT Westside Experiment will offer students the skills to create original devised theater in collaboration with a working theater company in residency at IRT, Operating Theater Company.
Established in 2004, The Operating Theater Company creates unusual, innovative, provocative live performance that experiments with perception and explores the subjectivity of human experience. Portal of Parallels was written by Jason Schuler, Christine Holt and Keith Chandler, based on an idea by Kourtney Rutherford. Managing Director of OTC Dori Ann Scagnelli.