What Will the Neighbors Say?
People as People: A Symposium on Diversity
&nbsp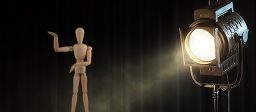 August 26, 2017
IN RESIDENCE: August 8-28, 2017
Artists as of late have been making an effort to collaborate with new faces and bodies, striving to have the stage reflect the diverse reality we live in. Yet, the imbalances remain stark. In an effort to have more diverse bodies represented on stage, many artists, including ourselves, fall into the trap of casting a specific type to make a statement, as opposed to casting the actor as a whole, living being. Why are we not casting people as people? In 2017, WWTNS? posits that "not knowing" diverse artists cannot be an excuse. But the way forward is unclear and full of risk. Join us to hear distinguished guest speakers debate this exciting issue as we work together to map out a different future.
PERFORMANCES: Saturday August 26, 2017
TIME: 6pm-9pm
PRICE: FREE OR You choose a price for Pay-What-You-Can.
At IRT:154 Christopher st. NYC #3B (third floor)
Refreshments will be generously available thanks to the gracious sponsorship of Lagunitas Brewing Company.
Guests will join a discussion panel moderated by WWTNS?
Panelists: Kelly Webb, Futaba Shioda, Ashley Rogers, and Sylver Wallace
All donations given to Houston Food Bank for Hurricane Harvey Relief
Produced by WWTNS?
IRT Theater is a grassroots laboratory for independent theater and performance in New York City, providing space and support to a new generation of artists. Tucked away in the old Archive Building in Greenwich Village,  IRT's mission is to build a community of emerging and established artists by creating a home for the development and presentation of new work. Some of the artists we have supported include Young Jean Lee, Reggie Watts and Mike Daisey.
This program is supported, in part, by public funds from the New York City Department of Cultural Affairs, New York State Council on the Arts, and The Nancy Quinn Fund, a project of ART-NY.
PLEASE NOTE: All sales final and there is no late seating at IRT Theater.
***IRT is a fully wheelchair-accessible facility.***