Nick Mecikalski and Sophie Weisskoff
American Maar
&nbsp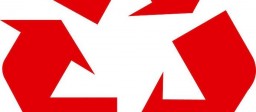 January 28 2017
Jo, a young CEO, owns a green energy megacompany that is now one piece of legislation away from drastically transforming the American way of life for environmentalist good. Jo's mother Sandy, however, mistrustful of her increasingly influential daughter, wages subtle war against Jo to keep what she sees as a dangerous amount of power out of her hands.
PERFORMANCE:January 28, 2017 
TIME:2pm
LENGTH OF SHOW:90 minutes
PRICE: Free tickets, email nick.mecikalski@gmail.com to reserve your seat!
At IRT:154 Christopher st. NYC #3B (third floor)
Written by Nick Mecikalski
Directed by Sophie Weisskoff
Featuring Anita Hollander, Kelley Rae O'Donnell, Vanessa Pereda-Felix, and Aliza Sotsky
Nick Mecikalski is New York-based playwright and actor. Recent playwriting credits include WONDERFUL THOUGHTS (Dixon Place), SLOWMATCH (National Theatre for Student Artists), DOWNSIZING (Nashville Repertory Theatre), and THINGS PEOPLE DEFENESTRATED (The Blank Theatre). He is an alumnus of the National Theater Institute and Vanderbilt University.
Sophie Weisskoff is a director, writer, performer, and arts educator. Her work has been seen at HERE, Dixon Place, FringeNYC, Cleveland Public Theater, and Redmoon Theater. She has assisted and worked on production teams at The Bushwick Starr, Target Margin, JACK, and Lookingglass Theater Company. She graduated from Oberlin College and the National Theater Institute.
IRT Theater is a grassroots laboratory for independent theater and performance in New York City, providing space and support to a new generation of artists. Tucked away in the old Archive Building in Greenwich Village,  IRT's mission is to build a community of emerging and established artists by creating a home for the development and presentation of new work. Some of the artists we have supported include Young Jean Lee, Reggie Watts and Mike Daisey.
This program is supported, in part, by public funds from the New York City Department of Cultural Affairs, New York State Council on the Arts, Office of Council Member Corey Johnson and The Nancy Quinn Fund, a project of ART-NY.