Sanguine Theatre Company
Primary by Gracie Gardner
&nbsp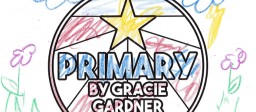 April 6-24 2016
3B Development Series | Productions
IN RESIDENCE: March 29-April 25, 2016
It's 1999. In suburban Connecticut, 9-year-old Sophie is certain she's the missing Sailor Scout, and she's determined to fight the forces of evil. The allure of local politics has brainwashed her underpaid and overworked mother, Laura, into a misguided campaign for State Representative. During the course of a brutal primary election, Sophie must bring her back from the dark side with whatever it takes to restore Laura to her original self.
Primary was the winner of Sanguine Theatre Company's 2016 Project Playwright Festival. It was chosen from hundreds of submissions to receive its world premiere as part of Sanguine's 2016 season. Directed by Alex Keegan.
PERFORMANCES:April 6-24, 2016 
TIME: Wed-Sat at 8pm, Sun at 3pm
LENGTH OF SHOW: 90 min.
PRICE: $18.00
At IRT:154 Christopher st. NYC #3B (third floor)
Sanguine Theatre Company is really doing a great thing for emerging playwrights and for theatre goers by having events such as these where our voice as the audience counts.
– Emerging Playwright, 2013
 At first glance, this may be a story you've heard before, but from the first scene, you know Flamingo is something unique.
– Theater is Easy on Flamingo, winner of Project Playwright 2014 and presented at IRT
 Josh Drimmer explores what happens when one willingly revisits those feelings from the past, and the results both hit home and inspire laughter. Presented by the Sanguine Theatre Company and directed by Logan Reed in the Chain Theatre…lighthouse is a truly intimate experience with the souls of the characters laid bare only a few feet before you.
– StageBuddy on the lighthouse invites the storm, winner of Project Playwright 2015
IRT Theater is a grassroots laboratory for independent theater and performance in New York City, providing space and support to a new generation of artists. Tucked away in the old Archive Building in Greenwich Village, IRT's mission is to build a community of emerging and established artists by creating a home for the development and presentation of new work. Some of the artists we have supported include Young Jean Lee, Reggie Watts and Mike Daisey.
This program is supported, in part, by public funds from the New York City Department of Cultural Affairs, Office of Council Member Corey Johnson and The Nancy Quinn Fund, a project of ART-NY.