Garrett Zuercher
PRIVILEGE & PHILOCTETES
&nbsp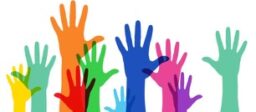 May 16 – 22 2023
3B Development Series | ASL Creative
IN RESIDENCE: May 16 – 22, 2023
Two readings each of Garrett Zuercher's two plays exploring themes of identity within the Deaf community.
PRIVILEGE is a brand-new play currently in development about various forms of privilege among people living with hearing loss. When a hard-of-hearing lawyer raised in the hearing world is assigned to defend a low-language Deaf child of an immigrant family, a profoundly Deaf interpreter from a multigenerational Deaf family is brought in to help them communicate. Together, they begin to take stock of their own identities through the contrast of the varying forms of privilege bestowed upon each of them by fate. Please note that only the first act will be read. Actors include Stephen Drabicki, Dickie Hearts, Bill Moody, and Christopher Tester. Run time is approximately one hour.
PHILOCTETES is a modern adaptation of Sophocles' classic tragedy, newly reframed to explore the dynamics of identity within the Deaf and hearing communities and the politics of passing on either side of the fence. When the hearing Neoptolemos is ordered by Odysseus to pretend to be Deaf in order to convince Philoctetes, who really is Deaf, to help them win the battle of Troy, it sets off an inevitable sequence of events in which alliances are tested and true identities finally revealed. Actors include Thomas DellaMonica, Stephen Drabicki, Matt Mastromatteo, John McGinty, Jory Murphy, and Chris Ogren. Run time is approximately 90 minutes.
Both plays will be performed in both American Sign Language (ASL) and spoken English, with captioning access. The venue is also accessible for patrons in wheelchairs.
For more information, please email Garrett at garrett@garrettzuercher.com
IRT Theater is a grassroots laboratory for independent theater and performance in New York City, providing space and support to a new generation of artists. Tucked away in the old Archive Building in Greenwich Village,  IRT's mission is to build a community of emerging and established artists by creating a home for the development and presentation of new work.
This program is supported, in part, by public funds from the New York State Council on the Arts and the New York State Legislature; New York City Department of Cultural Affairs in Partnership with the City Council; A.R.T./New York's NYC Small Theatres Fund made possible with support from the Howard Gilman Foundation & support for ASL interpretation provided in part through funding from Access A.R.T./New York.
ACCESS: ***IRT is a fully wheelchair-accessible facility. Please reach out to Kori Rushton if you have any accessibility questions or concerns, krushton@irttheater.org ***