Monique Holt
Please UNtranslate Me
&nbsp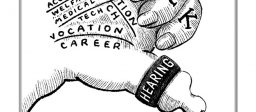 2020-2021 Season
3B Development Series | ASL Creative
IN RESIDENCE: 2020-2021 Season
Please UNtranslate Me, written by Deaf playwright, Monique Holt, explores the very essence of the ASL language and will portray the Deaf experience and culture in their living visual language. Using light, shadow play and multimedia, this production will explore the question, "What does 'UN-translating' a language, mean to the ASL users?". This year we are focussed on creating ACT 2.
Performed in American Sign Language with English subtitles
Come join us for a live Q&A with the Team June 30, 2021 at 7pm-
Register in advance for this webinar:
https://zoom.us/webinar/register/WN_yBiMxVBDRLmwKlwhTYzUqg
After registering, you will receive a confirmation email containing information about joining the webinar.
Make sure to rent the film and watch on your own prior to the Q&A with the artists.
Playwright|Director: Monique Holt
Dramaturg: H-Dirksen L. Bauman & Haruna Lee
Assistant Director: Amelia Hensley
Actors: James Caverly, Aimee Chou, Dickie Hearts, Andrew Morrill, Jackie Roth
Production Stage Manager: Emily Hart
Graphics:Virginia Shou
Q & A Moderator: Garrett Zuercher
Producer: Kori Rushton
Associate Producer of IRT Theater: Samantha Geffen
Development Director: Stacy Donovan
Technical Director: Daryl Shelton
Master Electrician: Daniel Conner
Social Media Manager: Charlie Chauca
Monique Holt (Playwright/Director) wears many theater hats. ACTOR: Aldonza/Dulcinea in Man of La Mancha (Harlequin Productions). Worker Chen in Snow in Midsummer and Lady Montague in Romeo & Juliet (Oregon Shakespeare Festival). DIRECTOR: Cloud 9, Urinetown, Caucasian Chalk Circle, Deafhood Monologues, TITUS and a short film – Always A Bridesmaid? CREATOR/WRITER: Night Was So Hungry That Ate The Moon, The Dark Room, and The "OR"bit. DASL (Director for Artistic Sign Language) Cymbeline, Movement of the Soul, peeling, and Grisha (film).  LECTURER: "Translating Shakespearean Text into Sign Language" 2009 – present. In Seattle, she does consulting work for theater communities and works for Deaf Spotlight as a theater director – creating programs. CREDENTIALS: BFA in Acting – NYU & MFA in Theater – Towson University.
Amelia Hensley (Assistant Director) Broadway: Spring Awakening (Deaf West). Off Broadway: I Was Most Alive with You (Playwrights Horizons). NYC: Sylvia (NYDT), Dancing Girl (She NYC Arts), Stepchild (IRT Theater), Rape of Lucretia (New Camerata Opera).  Seattle: A Midsummer Night's Dream (12th Ave Arts), Skin (Deaf Spotlight). LA: Spring Awakening (Deaf West), Our Town (Pasadena Playhouse) Romeo and Juliet (Sontag Greek Theatre). DC: The Lady Becomes Him, (Faction of Fools), Peepshow (Dog & Pony DC), Noises Off (Kennedy Center American College Theater Festival).
H-Dirksen L. Bauman (Dramaturg) is Professor of Deaf Studies at Gallaudet University. He is the co-editor of the book/DVD project, Signing the Body Poetic: Essays in American Sign Language (U of California P, 2006); editor of Open Your Eyes: Deaf Studies Talking (U of Minnesota P, 2008); co-editor of Deaf-Gain: Raising the Stakes for Human Diversity (U of Minnesota P, 2014) and co-author of Transformative Conversations: Mentoring Communities among Colleagues in Higher Education (Jossey Bass, 2013).  He is the founding  Co-editor of the Deaf Studies Digital Journal, founding Director of ASL Connect and executive producer and co-director of the film, Audism Unveiled.  His current research interests are situated at the intersection of poetics, philosophy and performance studies.
Haruna Lee (Dramaturg) is a Taiwanese-Japanese-American theater maker, educator, facilitator and consultant whose work is rooted in a liberation-based healing practice while committed to promoting arts activism and emergent strategies through ethical and process-based collaborations. Their play Suicide Forest (Bushwick Starr & Ma-Yi Theater Company) published by 53rd State Press was a New York Times Critic's Pick and appeared on Vulture's top 10 shows of 2019. Other plays include plural (love) (New Georges, Soho Rep Writer/Director Lab), and Memory Retrograde (The Public's Under the Radar Festival Incoming! Series). Lee is a recipient of a MacDowell Fellowship, A Map Fund grant, Lotos Foundation Prize for Directing, a New Dramatists Van Lier Fellowship, and has received support from the Mental Insight Foundation, FCA, NYSCA, and the NEA. They were a member of the 2019 artEquity cohort, a national facilitation training for artists and activists. They currently teach at NYU's Experimental Theater Wing. harunalee.com
James Caverly (Actor) has recent credits that include performing in Children of a Lesser God (U/S) at Studio 54; I Was Most Alive With You at Huntington Theatre Company; Tribes at SpeakEasy Stage Company, Studio Theatre, Berkeley Repertory Theatre, and Kitchen Theatre Company; Beertown and Squares with Dog & Pony DC. He was involved with National Theatre of the Deaf for 2 years. His recent directing work includes See/Hear/Speak No Beast, Romeo & Juliet, Cloud 9 (assistant), Dr. Faustus, The Philadelphia, and Noises Off.
Aimee Chou (Actor) is a Seattle theatermaker whose recent acting credits include Kiki's Delivery Service (Theatre Battery), God of Carnage (Deaf Spotlight), and Snow in Midsummer and Romeo & Juliet (U/S, Oregon Shakespeare Festival). Writing credits: virtual and staged productions for Resilience (a devised virtual residency for Ars Nova),  Motherclucker! (Theatre Battery), Plumb Crazy Pipe Dream, and Humanly Possible (both produced in the Deaf Spotlight Short Play Festival). Directing: Tiger Style! ASL reading (Huntington Theatre). Chou is a graduate of University of Washington.
Dickie Hearts (Actor) is a Deaf Gay BIPOC actor based in New York City. His TV credits include Netflix's Tales of the City, HBO's High Maintenance, and stage credits include New York Deaf Theater's Maple & Vine and IRT's Stepchild.
Andrew Morrill (Actor) A third-year MFA Acting Candidate at the University of Illinois Urbana-Champaign. He spent his time at Washington D.C and New York doing various workshops and projects included Quid Pro Quo (Mosaic Theatre Company), Seven Stages (dog & pony DC) & The Music Man (Olney Theatre Center). Recent Off-Off Browady credit includes Dancing Girl (sheNYCArts). His favorite credits include Titus Andronicus (Illinois Theatre), Hit the Wall (Illinois Theatre), & Cloud Nine (Gallaudet Theatre).
Jackie Roth (Actor) is an actor, producer, diversity coach and a real estate broker. She is a woman with an eclectic career that followed her first professional acting job with CHILDREN OF A LESSER GOD, the 1980 Broadway version, touring with the national and international companies. Jackie's also acting credentials includes guest starring roles in primetime television and commercials. She was Artistic Director for the New York Deaf Theater, producer of numerous theater productions for the stage that included directing, and is a key producer for the Oscar-nominated documentary, "Sound and Fury".
IRT Theater is a grassroots laboratory for independent theater and performance in New York City, providing space and support to a new generation of artists. Tucked away in the old Archive Building in Greenwich Village,  IRT's mission is to build a community of emerging and established artists by creating a home for the development and presentation of new work.
Please UNtranslate Me was originally developed through IRT's Residency Program. This program is supported, in part, by public funds from the New York City Department of Cultural Affairs in Partnership with the City Council. Support for captioning and ASL interpretation on this production provided in part through funding from Access A.R.T./New York, a program of the Alliance of Resident Theatres/New York (A.R.T./New York).