Cobalt Moon Theatre Company
Banshee
&nbsp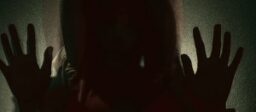 Sep 14-18 2022
IN RESIDENCE: August 30 – September 19, 2022
Maureen most certainly killed her husband. The question is, why? Banshee recounts the marriage of Maureen and Nathan Alderson and the events that led to his murder told through the memories of those testifying at Maureen's trial. Witnesses offer disparate testimony with memories distorted by prejudices, biases, and their preconceived opinion of Maureen's guilt.
Was it an act of self-defense by a battered woman? Or a calculated murder by a chemically unbalanced narcissist? A complex and unsettling story emerges of a woman, wife, and mother who was never fully known by anyone but herself. The audience is left to watch and wait before casting their vote as the jury. Only then are the actual events that took place that evening in August revealed. Banshee forces the audience to question what happens when the judicial puzzle pieces refuse to fit together and asks, can justice truly be blind?
PERFORMANCES:
September 15, 16, 17 at 7:30 pm
September 18 at 1 pm
LENGTH OF SHOW: 80 MINUTES
PRICE: $30
At IRT:154 Christopher st. NYC #3B (third floor)

PLEASE NOTE:All sales final and there is no late seating at IRT Theater.
ACCESS:Please reach out to Kori Rushton krushton@irttheater.org with any accessible questions or accommodations you might have/need
COVID PROTOCOL:SEE BELOW

Creative Team
Maggie Brill (playwright, artistic director)
Jacob S. Louchheim (artistic-director)
PERFORMERS
Maggie Brill, Jacob S. Louchheim, Dede Lovelace, Vi Nguyen, Daniel Rank, Ronan Schwarz, Hannah Taylor & Jonathan Taylor
BIOS
Maggie Brill is a classically trained New York-based actor, playwright, educator and writer. She graduated summa cum laude from Columbia University, and is a recent graduate of the two-year conservatory program at William Esper Studio where she studied Meisner Technique under Barbara Marchant. She is also a graduate of the American Academy of Dramatic Arts. Maggie was fortunate to study playwriting under Jeremy Kareken. Her most recent play, Petrified Lightning, won first place at the Strawberry One-Act Festival. She is a founding member and co-artistic director of Cobalt Moon Theatre Company.
Jacob S. Louchheim is an award-winning actor, singer and director. He won Best Actor and Best Director at Riant Theatre's Strawberry One-Act Festival in 2020 for Petrified Lightning. His acting credits include; Crazy Meshuga Hurricane Earthquake (New Yiddish Rep, Theater for the New City), Tateh in Ragtime (Serenbe Playhouse, nominated for a Suzi Bass Award), Sleepy Hollow (Player's Theatre), The Mile Long Opera, Tateh in Ragtime (Axelrod Performing Arts Center, nominated for Best Actor in a Musical by Broadway World NJ), Chuck Mee's Adam and Evie (Dixon Place). Jacob is a graduate of SITI Company's conservatory program. He holds a bachelor's degree in Drama Studies with a minor in Vocal Operatic Performance from SUNY Purchase. He is a founding member and co-artistic director of Cobalt Moon Theatre Company.
COVID PROTOCOL:This performance will be seated at full capacity without social-distancing. All guests (ages 2+) are required to wear a face-covering, regardless of vaccination status and must show proof of vaccination. However, performers will not be masked.
There are multiple ways to show proof of vaccination.
1.A photo or hard copy of their CDC vaccination card
2.NYC COVID Safe App
3.New York State Excelsior App
4.Official vaccine record
5.A photo or hard copy of an official vaccination record of a vaccine administered outside the United States for one of the following vaccines: AstraZeneca/SK Bioscience, Serum Institute of India/COVISHIELD and Vaxzevria, Sinopharm, or Sinovac.
IRT Theater is a grassroots laboratory for independent theater and performance in New York City, providing space and support to a new generation of artists. Tucked away in the old Archive Building in Greenwich Village,  IRT's mission is to build a community of emerging and established artists by creating a home for the development and presentation of new work.
This program is supported, in part, by public funds from the New York City Department of Cultural Affairs in Partnership with the City Council, New York State Council on the Arts, A.R.T./New York's NYC Small Theatres Fund made possible with support from the Howard Gilman Foundation.