Archive Residency- COLLABORATION TOWN Ice factory 2013
HELP ME TO MAKE IT
&nbsp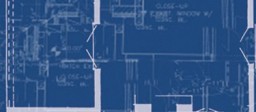 July 17-20 2013
3B Development Series | Archive Residency
In Residence: September 2012-June 2014
HELP ME TO MAKE IT weaves together stories about several generations struggling from inside the architecture of contemporary families. As questions arise about fidelity, sexuality, gender, and the myths created to help us comprehend it all, the characters try to make sense of themselves and of familial love. These stories hinge on how personal moments of everyday existence add up to lifetimes of monumental compassion, devastating betrayal, and inevitable transformation.
Performances:
Dates:July 17-20 2013
Time:7pm
At The New Ohio : 154 Christopher st.
Price:$15/$18 Tickets
– Running time 1 hour.
Produced by CollaborationTown
Written and created by Boo Killebrew, Geoffrey Decas O'Donnell, and Jordan Seavey
Directed by Lee Sunday Evans
Co-created with Lee Sunday Evans and TJ Witham
Featuring: Jordan Barbour*, Geoffrey Decas O'Donnell, Ava Eisenson*, Brooke Ishibashi, Mark Junek, Boo Killebrew*, Max Rosenak*, Phillip Taratula*, Stephanie Weeks*, and Zoe Winters*
Costume Design: Nicole V. Moody
Lighting Design: Eric Southern
Sound Design: Brandon Wolcott
Assistant Director: Stephanie Miller
Stage Manager: Mary Spadoni*
Managing Director: Amanda Feldman
*Appearing courtesy of Actors' Equity
CollaborationTown creates ensemble-driven pieces of theater that defy expectations of how stories can be told in the theater. Productions include The Deepest Play Ever: The Catharsis of Pathos, The Play About My Dad and The Momentum. They have won multiple FringeNYC and NYIT Awards, including Best Ensemble. They have had residencies at Robert Wilson's Watermill Center and with the Lower Manhattan Cultural Council, and are currently in residence at New Ohio Theatre and IRT as part of their Archive Alliance Residency.