Vampire Cowboys and IRT Theater
Aliens, Cheerleaders and Spies
&nbsp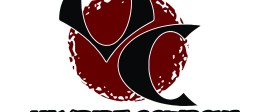 July 18 2015
3B Development Series | Westside Experiment
In Residence: July 6-July 18, 2015
IRT's Westside Experiment has joined Vampire Cowboys as they lead students grades 6-12 through an incredible development process resulting in a show at IRT!
Our goal is to create a series of short pieces that explore popular culture genres.  VC loves to play with westerns, science fiction, action adventure, and horror stories.  The kinds of stories that are seldom told on stage are the ones we find the most exciting.
Workshop Showings:
Saturday July 18 3pm and 5pm
At IRT: 154 Christopher st. #3B (third floor)
$15 Tickets
$10 Senior and Student Discount
(All ticket funds support the program)
– Running time 1 hour.
Featuring:
Adrian Sims
Alana Riso
Amiya Logan
Ariana Sims
Charlotte Ritchie-Shatz
Isaiah Feil-Sharp
Jahi-Aamir Gaulman
Jessica Lauren Curtin
John Zymeck
Kijani-Ali Gaulman
Momo Heslin
Neal Whitney
Patrick Inosanto
Sarah Thomas
Sylvia Krauss-Grimm
Tamir Hicks
Vinay Venkatesh
Since 2007, IRT Theater has made a mission of hosting radically affordable, full-immersion development residencies for emerging and established artists.  An offshoot of the IRT 3B Development Series, the IRT Westside Experiment will offer students the skills to create original devised theater in collaboration with a working theater company in residency at IRT, Vampire Cowboys.
ABOUT RESIDENT COMPANY
Vampire Cowboys is an OBIE Award winning "geek theatre" company that creates and produces new works of theatre based in action/adventure and dark comedy with a comic book aesthetic. The company actively pursues the mating of different genres with varied theatrical styles to create an eclectic structure to tell its stories. The company aims to bridge the gap between mass media entertainment and the performing arts, exposing the community to challenging, thought-provoking live entertainment rooted in today's pop-culture vernacular.
Lead teaching artists from Vampire Cowboys Company include:
Qui Nguyen (Co-Artistic Director/Co-Founder)
Qui Nguyen is a playwright, screenwriter, and Co-Artistic Director of the OBIE Award-winning Vampire Cowboys. His scripts include the critically acclaimed Vampire Cowboys productions of The Inexplicable Redemption of Agent G; Soul Samurai; Alice in Slasherland; Fight Girl Battle World; Men of Steel; Living Dead in Denmark;Stained Glass Ugly; A Beginner's Guide to Deicide; and Vampire Cowboy Trilogy. Other scripts include She Kills Monsters (The Flea); Bike Wreck (Ensemble Studio Theatre; Metropolitan Playhouse); Aliens Versus Cheerleaders (Keen Teens); Trial By Water (Ma-Yi Theater/Queens Theatre in the Park); and Krunk Fu Battle Battle (East West Players). His plays are published by Samuel French, Broadway Play Publishing, and Playscripts.com.
Additionally, Qui is an award-winning fight director who has worked extensively as an instructor & choreographer for such places as Columbia University, LAByrinth Theater, Ma-Yi Theater, Long Wharf, Ensemble Studio Theatre, The Public, HERE Arts Center, and many others.
Honors include a 2013 Andrew W Mellon Playwright Residency with Mixed Blood Theatre; 2012 & 2009 GLAAD Award nominations (She Kills Monsters & Soul Samurai); 2012 ITBA Patrick Lee Award & 2010 ITBA Award nomination (She Kills Monster & Alice in Slasherland); 2008 & 2006 NY Innovative Theatre Awards nominations for Best Production (Fight Girl Battle World & Living Dead in Denmark); 2007 ComicCritique.com's Best Adaptation of Comics into Other Media (Men of Steel); The New Dramatists Playwriting Fellowship, NYTheatre.com's 2004 People of the Year, featured as a "Playwright to Watch" by TIMEOUT NEW YORK, 2008 Innovative Theatre Award for Best Choreographer and nominations in the same category for 2007 & 2005.
Qui is a proud member of New Dramatists, The Ma-Yi Writers Lab, Ensemble Studio Theatre, The Playwrights Center, and an advanced actor/combatant with the Society of American Fight Directors. He is currently serves as a Playwright-in-Residence for Mixed Blood Theatre in Minneapolis.
He is represented by Abrams Artists Agency.
For more info on Qui, check out his website at quinguyen.com

Alexis Black is an affiliated artist with Vampire Cowboys and thrilled to be joining Westside Experiment! Currently an MFA candidate in Performance Pedagogy at Virginia Commonwealth University, she has been a professional Fight Director and active member of Actor's Equity Association for nearly a decade.  In Virginia she has served as Fight Director and Movement Coordinator for Virginia Repertory Theatre, Richmond Shakespeare and more.  While in New York City, she performed and choreographed for numerous regional theaters including Dorset Theatre Festival, Mainestage Shakespeare and Ensemble Theatre of Cincinnati, and in several international tours. NYC Performances include: Vampire Cowboys Theatre Company, TITAN Theatre Company, American Globe Theatre, Brick Theatre.  NYC Choreography includes NYCFringe, Samuel French Theater Festival, The Workshop Theatre, UglyRhino, InViolet Theatre Company, The Anthem (assisted, Off-Broadway).  NYIT Award nominated: Best Choreography/Movement of 2013.  On the small screen you can find her acting/performing fight stunts on AMC and The Discovery Channel.  She has trained in clown, mask and puppetry, and worked on devised-theatre techniques with SITI Company and Anne Bogart.  As an educator at the High School and University level, she has taught Movement, Acting, Improv and Stage Combat.  Alexis loves sci-fi and puns, and can't wait to bring on the play!
Rocio Mendez is an actor / fight director / teaching artist who was born and raised in Hell's Kitchen, NYC. Rocio has mostly been seen on stage working with great theater companies such as The Pearl Theater Company, American Globe Theater, The Shakespeare Theater of New Jersey, The Classical Theater of Harlem, and The Brick. Rocio as been on various short and independent films, commercials and TV including a reenactment documentary about the DC Sniper on MSNBC. Rocio is currently a teaching artist with Opening Act. An organization that provides arts programs for under­served public schools that have lost there funding for arts programs. Rocio has also staged and coordinated fights for off and off ­off broadway, as well as independent films. She has had training in various different fighting styles – mostly martial arts including Kung Fu and Tae Kwon do. Presently studying Muay Thai / MMA with trainer Brayner Martinez.