Ali Keller
Christen the Place
&nbsp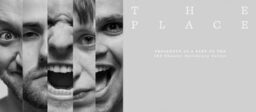 June 29-July 10 2022
IN RESIDENCE: June 27 – July 10, 2022
A group of five friends come together to celebrate a housewarming. But as they attempt to help assemble to build a wardrobe, their happy facades crumble and one of the guys has a breakdown.
Christen the Place is a funny drama about young men facing their emotions and mental health as they try to save their friend while keeping themselves together. 
PERFORMANCES:
Wednesday, June 29th performance at 730pm
Thursday, June 30th performance at 730pm
Friday, July 1st performance at 730pm
Saturday, July 2nd performance at 2pm and 730pm
Wednesday, July 6th performance at 730pm
Thursday, July 7th performance at 730pm
Friday, July 8th performance at 730pm
Saturday, July 9th performance at 2pm and 730pm
Sunday, July 10th performance at 2pm and 730pm
LENGTH OF SHOW: 50 Minutes
PRICE: $13.00
At IRT:154 Christopher st. NYC #3B (third floor)
PLEASE NOTE:All sales final and there is no late seating at IRT Theater.
ACCESS:Please reach out to Kori Rushton krushton@irttheater.org with any accessible questions or accommodations you might have/need
COVID PROTOCOL:This performance will be seated at full capacity without social-distancing. All guests (ages 2+) are required to wear a face-covering, regardless of vaccination status and must show proof of vaccination. However, performers will not be masked.
There are multiple ways to show proof of vaccination.
1.A photo or hard copy of their CDC vaccination card
2.NYC COVID Safe App
3.New York State Excelsior App
4.Official vaccine record
5.A photo or hard copy of an official vaccination record of a vaccine administered outside the United States for one of the following vaccines: AstraZeneca/SK Bioscience, Serum Institute of India/COVISHIELD and Vaxzevria, Sinopharm, or Sinovac.
TEAM

Bettina Fleischer (Director)
Ali Keller (Writer)
Margaret Garrity (Lighting Designer)
Sloane Fischer (Stage Manager)
Sica (House Manager)
Cast:
Martin Hammer (Daniel)
Mikkel Moripen Møystad (Thomas)
Eivind Fosmark (Erik)
Knut Mohrsen (Anders)
Olav Kåre Dønheim (Per)
Martin Hammer (Daniel) – Educated in method acting alongside the rest of the company. Been working as a teacher for the last couple of years as well as some freelance projects on both stage and screen. Has a love for story telling and finds the complexities in stories to be the thing he gets drawn to.
Eivind Fosmark (Erik) – is an actor currently, both freelancing and working with the theater-companies; "all or nothing" and "apropos" within Oslo, Norway. He has played off Broadway before with the theatre-company "Cry Havoc" and is looking forward to his comeback to the New York stage.
Knut Mohrsen (Anders)- is an Actor and a Theatre teacher. He teaches at Råde Cultural School and at Vega Scene. He is part of two theatre companies and has directed the play «Alice Returns». Knut has starred in a couple tv series as well as short films and commercials.
Olav Kåre Dønheim (Per)- is an Actor, Theater Teacher and Improviser from Norway. He currently teaches at Oslo Cultural School and Oslo Theater center. He improvises with one up and coming musical group, Protones, and Trouple, which is an improvised love story. He is soon to be in the Cinema with the Norwegian blockbuster, Kampen om Narvik.
Mikkel Moripen Møystad (Thomas)-  is 25 year old actor and entertainer from Norway. He graduated from NSKI university with a bachelor in acting. Since then he has taken part in some short-films and a tv- show. Mikkel is also a comedic improviser and he is part of a group called XTZ Improv. With the group he travels around Norway performing comedy shows. Mikkel is set to debut as a director in November with the Sandvika theater.
Bettina Fleischer (Director)- trained as an actor at The London Academy of Music and Dramatic arts.  She has worked as an acting coach for several tv series including the award winning '22.July'. Bettina works as a scriptwriter, director and acting teacher for both the screen and stage.
Ali Keller (writer/producer)- based in NYC. Her company Ali Keller LLC is the recipient of an Indie Theatre Grant and has produced 6 films and two years. Her plays have been a semifinalist for the SPACE on Ryder Farm Residency, The Orchard Project Greenhouse, and The Mitten Lab Residency. Select Writing Credits: TO HAVE & TO HOLD (Atlanta Screenplay Semifinalist, City Artist Corps Grant), (UN)CONDITIONAL (Austin Film Festival Second Rounder), STANDARDS (The Dramatists Guild), FOR GOODNESS SAKE (4th Street Theatre @ New York Theatre Workshop), …THE F*CK AM I DOING? (The Laurie Beechman Theatre, The COW Community (London)), APPARITIONS (The Workshop Theatre Intensive), BLOOD/SWEAT/TEARS (The TANK Limefest, HARP Theatricals), BANDIT (Winner of LA Screenplay Fest, Atlanta Film Festival Screenplay Semifinalist, Official Selection Best Script Award), and DIVINE INTERVENTION (Quarterfinalist at the Page Turner Screenplays Competition, The Orchard Project Greenhouse Episodic Lab Semifinalist). Select Producer Credits: ZERO ISSUE (Big Apple Official Selection, Pensacon Official Selection, GeekFest Toronto Winner of Best Mockumentary), SEVEN FISHES (Anatolian Short Film Festival Special Jury Award Winner, World Webfest Winner of Best Short Film, Official Selections at Art of Brooklyn Film Festival), IN DEFENSE OF CIVIL SOCIETY (Official Selections at Blackbird Film Festival, SF Indie Fest, Diversity in Cannes, Nominated Best Dark Comedy Film Georgia Shorts), TO HAVE & TO HOLD (Atlanta Screenplay Semifinalist, Long Island International Film Expo Official Selection), BELIEVIN' (Chain Film Festival Winner), WHEN LIFE GIVES YOU LEMONS (OAC Grant Recipient). Select Associate Director/Assistant & Production Assistant Credits: LADY DAY AT EMERSON'S BAR AND GRILL (Broadway), LIVE FROM LINCOLN CENTER: SWEENEY TODD (Creative Arts Emmy Winner), and THE BEST WORST THING THAT EVER COULD HAVE HAPPENED (NYFF 2016/Currently on Netflix). She received her BA in Theater at Bucknell University, was a Rockwell Scholar at ESPA Primary Stages, completed the NYU Tisch/Yellowbrick TV & Film Essentials Certificate Program, is a teacher at Musical Writers Group, and is the Digital Content Producer for ListProducer.com and PaulaRizzo.com. For more information: AliKellerPlaywright.com
IRT Theater is a grassroots laboratory for independent theater and performance in New York City, providing space and support to a new generation of artists. Tucked away in the old Archive Building in Greenwich Village,  IRT's mission is to build a community of emerging and established artists by creating a home for the development and presentation of new work.
This program is supported, in part, by public funds from the New York City Department of Cultural Affairs in Partnership with the City Council, New York State Council on the Arts, support for captioning and ASL interpretation provided in part through funding from Access A.R.T./New York, a program of the Alliance of Resident Theatres/New York (A.R.T./New York)