IRT and Vampire Cowboys
Inquiries of Time Space and Robots
&nbsp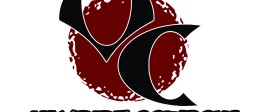 July 19 2014
In Residence: July 7-July 19, 2014
IRT's Westside Experiment has joined Vampire Cowboys as they lead students grades 6-12 through an incredible development process resulting in a show at IRT!
Our goal is to create a series of short pieces that explore popular culture genres.  VC loves to play with westerns, science fiction, action adventure, and horror stories.  The kinds of stories that are seldom told on stage are the ones we find the most exciting.
Workshop Showings:
Saturday July 19 1pm and 3pm
At IRT: 154 Christopher st. #3B (third floor)
$15 Tickets
$10 Senior and Student Discount
(All ticket funds support the program)
– Running time 1 hour.
Featuring:
Brittany Edwards
Kisala Gibbs
Tamir Hicks
Patrick Inosanto
Henry Lanier
Tyrone Lanier
Amiya Logan
Michelle Meza
Zack Monteleon
Max Mintzer-Sweeney
Alana Riso
Charlotte Ritchie-Shatz
Dinah Schone
Ray Coco Smith
Neal Whitney
Since 2007, IRT Theater has made a mission of hosting radically affordable, full-immersion development residencies for emerging and established artists.  An offshoot of the IRT 3B Development Series, the IRT Westside Experiment will offer students the skills to create original devised theater in collaboration with a working theater company in residency at IRT, Vampire Cowboys.
ABOUT RESIDENT COMPANY
Vampire Cowboys is an OBIE Award winning "geek theatre" company that creates and produces new works of theatre based in action/adventure and dark comedy with a comic book aesthetic. The company actively pursues the mating of different genres with varied theatrical styles to create an eclectic structure to tell its stories. The company aims to bridge the gap between mass media entertainment and the performing arts, exposing the community to challenging, thought-provoking live entertainment rooted in today's pop-culture vernacular.
Lead teaching artists from Vampire Cowboys Company include:
Qui Nguyen (Co-Artistic Director/Co-Founder)
Qui Nguyen is a playwright, screenwriter, and Co-Artistic Director of the OBIE Award-winning Vampire Cowboys. His scripts include the critically acclaimed Vampire Cowboys productions of The Inexplicable Redemption of Agent G; Soul Samurai; Alice in Slasherland; Fight Girl Battle World; Men of Steel; Living Dead in Denmark;Stained Glass Ugly; A Beginner's Guide to Deicide; and Vampire Cowboy Trilogy. Other scripts include She Kills Monsters (The Flea); Bike Wreck (Ensemble Studio Theatre; Metropolitan Playhouse); Aliens Versus Cheerleaders (Keen Teens); Trial By Water (Ma-Yi Theater/Queens Theatre in the Park); and Krunk Fu Battle Battle (East West Players). His plays are published by Samuel French, Broadway Play Publishing, and Playscripts.com.
Additionally, Qui is an award-winning fight director who has worked extensively as an instructor & choreographer for such places as Columbia University, LAByrinth Theater, Ma-Yi Theater, Long Wharf, Ensemble Studio Theatre, The Public, HERE Arts Center, and many others.
Recent honors include a Sundance Institute Fellowship; 2013 AATE Distinguished Play Award & Best 10 Plays of 2013 by TIMEOUT CHICAGO (She Kills Monsters); 2012 & 2009 GLAAD Award nominations (She Kills Monsters& Soul Samurai); 2012 ITBA Patrick Lee Award & 2010 ITBA Award nomination (She Kills Monster & Alice in Slasherland); and TCG Young Leader of Color.
Qui is a proud member of New Dramatists, The Ma-Yi Writers Lab, Ensemble Studio Theatre, The Playwrights Center, and an advanced actor/combatant with the Society of American Fight Directors. For television, he's written for PEG+CAT airing on PBS KIDS.
He is represented by Abrams Artists Agency.
For more info on Qui, check out his website at quinguyen.com
Robert Ross Parker (Co-Artistic Director/Co-founder)
Robert is a Brooklyn-based director, writer, and actor. For Vampire Cowboys, he has directed the critically acclaimed productions of The Inexplicable Redemption of Agent G, Alice in Slasherland, Soul Samurai, Fight Girl Battle World (nominated for Best Direction by the 2008 NY Innovative Theatre Awards), Men of Steel, Living Dead in Denmark, Vampire Cowboy Trilogy, A Beginner's Guide to Deicide, and Stained Glass Ugly. Recent directing credits include How to be a New Yorker (currently running Off-Broadway); She Kills Monster (The Flea), Goodbye Cruel World (Roundtable Ensemble) which he also penned, Hamlet (solo) starring Raoul Bhaneja (Hope and Hell), A Political Party!, the national tour of Children's Letters to God (Lamb's Theatre/Broadway Overseas Management), the Off-Broadway premiere of My Fake ID's (Lamb's Theatre), Lady Convoy (FringeNYC), Justin Reinsilber's F*cking Love (Wej Productions), and numerous readings for Ensemble Studio Theatre where he was a young director-in-residence. Robert was the associate director for Silent Laughter Off-Broadway, and has assisted at many theatres including Ensemble Studio Theatre, Barrington Stage Co, People's Light and Theatre Co, Toronto's Soulpepper, and most recently with Walter Bobbie on High Fidelity. As an actor, Robert played the title role in The Flying Machine's Frankenstein (Soho Rep and Tour); spent three summers with the highly physical Odyssey Theatre; and has toured his solo work Confessions of an Undead Actor extensively in Canada. In addition to writing Confessions, other projects as playwright include Jimmy Starshooter must get Laid; Chasing Napoleon; Dunghill, Dunghill, Dunghill!; Pseudolus; and co-authoring Vampire Cowboy Trilogy and A Beginner's Guide to Deicide. Robert is a graduate of Ottawa's Arts Canterbury High School and its legendary BOFA improv team. He was recognized as a NYTheatre.com's People of the Year in 2004. Robert recieved his MFA from Ohio University and a member of SDC.
For more information on Robert, check out his website at www.robertrossparker.com