By Saviana Stanescu Directed by José Zayas
USELESS
&nbsp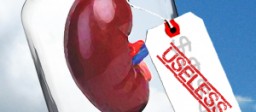 August 14- 24 2014
3B Development Series | Productions
IN RESIDENCE: August 12- 25 2014
USELESS is a dark humored drama about love, dreams and human trafficking. It investigates the relationship between a couple of Eastern European immigrants involved in kidney trafficking (Kora, who was formerly sex-trafficked and later saved by her now husband Chris), and Omy, a mentally challenged young man from a poor country, brought to the U.S. for his kidney. Omy affects Kora and Chris in a profound way, triggering unexpected outbursts and changes. He becomes a sort of mirror for their unfulfilled dreams, hidden fears and desires, and ultimately makes them connect on a deeper level. Or so we hope. The play intersperses heightened realistic scenes with dreams and nightmares that offer a glimpse into the characters' inner lives and alternate realities. 

PERFORMANCES:
Thursday 14 & Friday 15 (previews)
Saturday 16 (opening)
Sunday 17
Monday 18
Wednesday 20
Thursday 21
Friday 22
Saturday 23
Sunday 24
TIMES: 7:30pm
LENGTH OF SHOW: 75 minutes
PRICE:$18
At IRT: 154 Christopher st. NYC #3B (third floor)
Playwright: Saviana Stanescu
Director: Jose Zayas 

Featuring: Ana Grosse*, Andy Phelan*, Steven Rishard*
Set Designer: Susan Zeeman Rogers
Lighting Designer: Ryan O'Gara
Sound Designer: David Margolin Lawson
Costume Designer: Lisa Renee Jordan
Stage Manager: Tierney Nolen
Graphic Designer: Luciano Crossa
Producers: Lucy Di Rosa and Ana Grosse
(*Appears Courtesy of Actors' Equity Association)

Read The Huffington Post interview with Saviana Stanescu

Check out interview with Producer Lucy Di Rosa
Saviana Stanescu (playwright) (www.saviana.com) is an award-winning Romanian-born playwright. Recent productions include: Ants at NJ Rep, Aliens With Extraordinary Skills (Women's Project, Ego Actus, NYC; B Street Theatre, California; Know Theatre, Cincinnati, Teatro La Capilla, Mexico City; Odeon Theatre, Bucharest; published by Samuel French), Waxing West (La MaMa Theatre, 2007 NY Innovative Theatre Award for Outstanding Play), For a Barbarian Woman (Fordham/EST). Her plays have been widely presented/developed internationally and in the US at: NYTW, Lark Play Development Center, EST, NY Stage&Film, Long Wharf, New Group, PS122, HERE, East Coast Artists, etc. Saviana founded Immigrants Artists and Scholars in New York (IASNY) and curates playgroundezero and New York with an Accent.  She holds an MFA in Dramatic Writing and an MA in Performance Studies from NYU, Tisch. Currently she teaches Playwriting at Ithaca College.
Jose Zayas (director) has directed over 70 productions in New York, regionally and internationally. Recent credits include: The House of the Spirits adapted by Caridad Svich at Repertorio Español (Several ACE and HOLA Awards, including Best Production and Director), Denver Theatre Center (5 Ovation Awards, including Best Direction), Gala Theatre in DC, Teatro Espressivo in Costa Rica and Teatro Mori in Chile; La Nena Se Casa, Love in the Time of Cholera, In the Time of the Butterflies, Madre, el drama padre, Besame Mucho, Nowhere on the Border, and Letters to a Mother (Repertorio Español); Southern Promises and Strom Thurmond is not a Racist by Thomas Bradshaw, Pinkolandia by Andrea Thome (INTAR and Two Rivers Theatre), Father of Lies and Vengeance Can Wait (PS122); P.S. Jones and the Frozen City by Rob Askins and Feeder: A Love Story by James Carter (TerraNOVA Collective); Okay by Taylor Mac and Mrs. Jones and the Man From Dixieland by Steven Sater and Duncan Sheik (EST).
 Lucy Di Rosa (producer) is an independent theatre producer and artist. Most recently, Lucy held the position of Executive Director of The Private Theatre, where she acted as lead producer on the company's 2012 production of Playing with Fire: Based on the Play by August Strindberg, as well as its 2013 reading series. Lucy's current and upcoming projects include The Tempest (Nebraska Shakespeare), for which she is acting as Italian Language and Culture Consultant, and the America Project (TE'A-Intersections International), a multi-disciplinary devised piece that will explore polarization in America. Lucy's work in theatre began while she was studying at the University of Toronto, where she acted as assistant director, language coach, and performer with the Maschere Duemondi, an Italian-language theatre group. Credits there include Carlo Goldoni's La locandiera. Lucy received her Ph.D. while at the University of Toronto, with a thesis dissertation on the role of literature in the cinema of director Luchino Visconti.
Ana Grosse (producer) is a trilingual actress and producer. In New York she produced La Cena at IATI Theater (HOLA Award for Outstanding Production) and Muerte Súbita at The Gershwin Hotel (Bridge Playhouse). In Australia she produced a number of new physical theater works funded by Arts SA and The Australia Council for the Arts. Ana was most recently seen in the premieres of Holy Land (HERE) and Seven Spots on the Sun (Cincinnati Playhouse). NYC theater credits include: Fêtes de la Nuit (The Ohio Theatre), Sound Waves (FringeNYC), Bad Evidence (The Cell Theatre), Firehouse (47th Street Theatre), Enemies, A Love Story (Steps Theatre) and The House of Bernarda Alba, Once Five Years Pass and Chronicle of a Death Foretold (Repertorio Español). Internationally, Ana has performed in Australia (Adelaide Festival, Next Wave Festival and Adelaide Fringe), Argentina (International Mercosur Theater Festival), and Mexico