Bonnie Katz
The Conscious Actor Workshop Series
&nbsp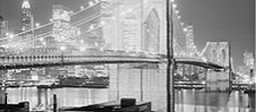 March 10th 2012
Unlock the greatest tool you have as an actor, yourself.
An actor must have his or her emotions accessible to successfully breathe life into the characters they portray. It is important to know and understand your emotional life first so you can play the role…. and not have the role play you. The Conscious Actor Workshop Series is designed to help actors develop the tools needed to successfully navigate through the day-to-day challenges of their profession.
Join Bonnie on the path to learning how to take obstacles and turn them into opportunities of personal growth and wisdom.
The tools you will learn include:
– Handle fear and anxiety so it doesn't shut you down.
– Turn emotional obstacles into opportunities.
– Learn to reconnect, rediscover and embrace who you are.
– Receive a complimentary Conscious Actor Journal to help inspire and rekindle your passion for those times when you are stuck.
Bonnie Katz is a licensed (mfc41610) psychotherapist with a private practice in Beverly Hills. She writes a monthly column in the Casting Networker's newsletter called, The Conscious Actor, in which she imparts practical and uselful knowledge on how to navigate the psychological world of an actor. She specializes in helping actors to become empowered through self-knowledge.