Danyon Davis / Alexandria Wailes
Creative Physicality with Soul Strata Theater
&nbsp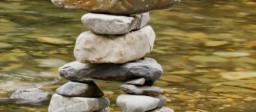 March 8-10, 2011
All workshops at IRT: 154 Christopher Street #3B (3rd floor)
$45 for all 3; $20 per drop-in
Purchase in advance online (no service fee)
For more information, please contact Danyon at danyondavis@gmail.com
INTRODUCTION TO CREATIVE PHYSICALITY, with Soul Strata Theater
Tuesday, March 8th :: 7-9pm
Recent 3B residents, Soul Strata Theater successfully combined sign language, spoken word, music, and dance to create OF RIVERS, OF DAYS, an adaptation of Henry David Thoreau's first book, A Week on the Concord and Merrimack Rivers. Danyon Davis and Alexandria Wailes of Soul Strata Theater will be sharing some of the unique techniques they employ to develop their brand of progressive physical theater over a three-night set of workshops.
The first night is an introduction to the work. Participants will engage in a movement class that will begin to open you physically, as you prepare to focus on developing your physical expression. We will playfully wake up your coordination, flexibility, and strength in order to begin physically channeling your imagination, instinct, and emotions. We will also begin to look at what it means to physically embody story and language by making meaning with the body. The class will be accessible to Deaf people and hearing people, alike.
DYNAMIC NON-VERBAL ACTING, with Alexandria Wailes
Wednesday, March 9th :: 7-9pm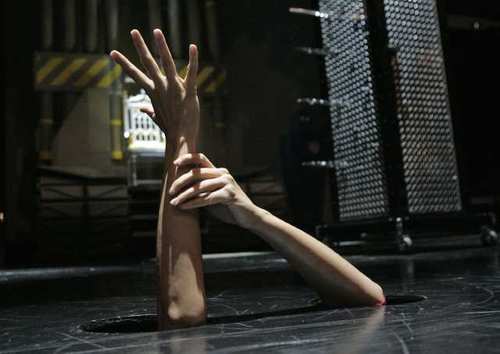 This is a workshop primarily for advanced ASL users with acting experience who are interested in taking their abilities to the next level. This workshop will help you to develop and hone your creativity and imagination, become a better performer, and add your voice to the innovative changes that are being made at the forefront of sign language in performance.
Participants will experience a part of the process that accomplished actress Alexandria Wailes uses when interpreting classical text into accessible sign. Alexandria will first lead the group in a discussion of archaic sign languages and the dynamic ways in which sign language has evolved from previous eras, as well as how sign language can successfully be adapted in performance.
The workshop will help you develop new tools, artistically, to build a dynamic approach that honors the languages in use. Participants will be paired up and given a passage of Henry David Thoreau's writing. Each pair will develop and perform an interpretation of the writing, which will then be shared with the group and critiqued by Alexandria. Everyone will then collaborate in combining the interpretations. You will witness and experience how varying choices and interpretations can be derived from the same vocabulary.
THE ACTOR'S BODY, with Danyon Davis
Thursday, March 10th :: 7-9pm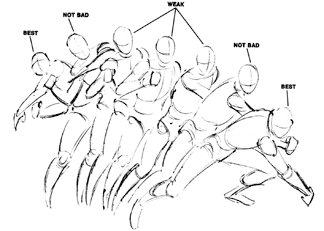 This class is focused on linking the body and the imagination. The work is based on the work of the actor, but it is open to any performer or individual who wishes to be more "in their body", or more physically expressive. The classes will help you to think, feel, and act with your whole body. Participants will be led in rigorous and playful exercises that engage your core strength, isolate different parts of the body to build strength, and develop overall coordination of the body.
Working to develop your physical communication will enhance your ability to connect with others. Once your body is more open, you will be better able to listen with your entire body, which helps in the overall effort of being "alive" on stage. Creating compelling characters and being fully present on stage requires that you learn to better organize your body and your breathing. This workshop will help wake up your body "from your toes to your nose and up thru the fiery crown of your head", and help you to better engage the entire body in your art making experiences.
All workshops at IRT: 154 Christopher Street #3B (3rd floor)
$45 for all 3; $20 per drop-in
For more information or to reserve a space, please contact Danyon at danyondavis@gmail.com
* * *
Soul Strata Theater is a family of theater artists dedicated to helping one another develop artistic voice and vision in an effort to impact the world. www.soulstrata.net
Danyon Davis is movement teacher at the Juilliard School Drama Division and Circle in the Square Theater School, where he assists Moni Yakim, the Head of Movement and Physical Acting programs. Danyon also teaches private movement classes. Danyon is a veteran regional theater actor. He notably performed with the SITI Company across the United States and Europe from 2001-2006. Danyon was an Artist Resident at studio111, a live/ workspace located in Williamsburg, Brooklyn from 2004-2007, where he began to working on OF RIVERS, OF DAYS and its' companion etude, MONODY. In early 2008, Danyon spent time at the Harveyville Project in Harveyville, Kansas during which he deepened his analysis of movement. In the summer of 2008, Danyon performed MONODY with Abby Gerdts and Ali Sohaili, while hosted by Orlando Pabotoy at California State Long Beach. Danyon and Abby went on to begin development of OF RIVERS, OF DAYS in Los Angeles that summer, and would go on to continue their researches in Istanbul, New York City, and New Hampshire intermittently over the next few years.
Alexandria Wailes has a BFA in Modern Dance from University of the Arts. She was classically trained in dance from the age of three and since university, has choreographed numerous pieces that combine visual/non-verbal expression with contemporary dance. As a Deaf artist, Ms. Wailes always felt at ease with dance and movement. She discovered early on that the communications of the body, through dance, is universal and defies spoken languages.
In 2008, Ms. Wailes was the choreographer for the artist- Sia- and her music video: SOON WE WILL BE FOUND. 2005 premiered NEITHER YOU NOR I, a piece she co-choreographed and performed for Chashama Summer Festival in NYC. During the summer of 2002, one of her choreographies was featured at Deaf Way 2; LUCID FLIP. Between 1999- 2002 She choreographed a few pieces for MSSD'S Winter Dance Concerts and Gallaudet University's Young Scholars Program.
In addition to being well-versed in dance, her professional credits as an actor include Broadway: BIG RIVER; NY/Regional: MOTHER COURAGE (w. Meryl Streep), FETES DE LA NUIT, PIPPIN, THE WILD BOYS, SLEEPING BEAUTY WAKES, BIG RIVER; Television: LAW & ORDER: CRIMINAL INTENT, NURSE JACKIE, CONVICTION; Film: ALWAYS CHASING LOVE, FREEDOM IS NOT FREE. Ms Wailes received a 2007 LA Ovation nomination for 'Best Lead Female in a Musical' for SLEEPING BEAUTY WAKES. In her spare time, she's working on original plays, is a teaching artist for drama/movement, teaches ASL and is an educator at several museums in NYC.