Meta-Phys Ed.
Wake…Sing…
&nbsp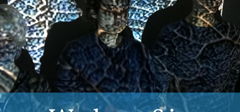 Jan.19-Feb.5 2018
IN RESIDENCE: January 16, 2018- February 5, 2018
Meta-Phys Ed.'s new multi-media performance based on Clifford Odet's depression era drama "Awake and Sing", Zombie movies and biblical books about the resurrection of the dead.
WAKE…SING… is a meditation on "Wokeness" and "wakefulness", exploring the tension between middle class aspirations and utopian vision using theater, music video and dance.
 PERFORMANCES:
Jan 19, 20 @ 8pm   (Previews)
Jan 21 @ 4pm
Jan 24, 25, 26, 27 @ 8pm
Jan 28 @ 4pm
Jan 31, Feb 1, 2, 3 @8pm
Feb 4 @ 4pm
LENGTH OF SHOW:75 Minutes
PRICE: $18, $12 senior and students
At IRT:154 Christopher st. NYC #3B (third floor)
PERFORMED BY Gabrielle Schutz, Mariah Freda, Nesya Lozano
CONCEIVED AND DIRECTED BY Jesse Freedman
SOUND DESIGN BY Eamon Goodman
COSTUME DESIGN BY Karen Boyer
LIGHTING AND VIDEO DESIGN BY Lacey Erb
SET DESIGN BY Nora Smith
PRODUCED BY Audrey Rosenblith
Meta-Phys Ed. creates original performance works for theater that explore the relationship between religion, spirituality, culture and politics.
…lively and at times raucous -New York Times
IRT Theater is a grassroots laboratory for independent theater and performance in New York City, providing space and support to a new generation of artists. Tucked away in the old Archive Building in Greenwich Village,  IRT's mission is to build a community of emerging and established artists by creating a home for the development and presentation of new work. Some of the artists we have supported include Young Jean Lee, Reggie Watts and Mike Daisey.
This program is supported, in part, by public funds from the New York City Department of Cultural Affairs in Partnership with the City Council, New York State Council on the Arts, and The Nancy Quinn Fund, a project of ART-NY.
PLEASE NOTE: All sales final and there is no late seating at IRT Theater.
***IRT is a fully wheelchair-accessible facility.***