Improbable Stage
That Which Remains
&nbsp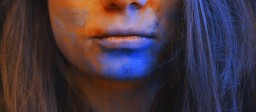 June 14-24 2017
IN RESIDENCE: May 30-June 26, 2017
"Vengeance is in my heart, death in my hand, Blood and revenge are hammering in my head. O, why should nature build so foul a den, Unless the gods delight in tragedies?"
Improbable Stage is thrilled to return to the ever fabulous IRT Theater to explore the divinely fraught Titus Andronicus.
PERFORMANCES:
Wednesday, Thursday, Friday June 14th –  16th 7pm
Saturday, June 17th at 3pm and 7pm
Tuesday, Wednesday, Thursday & Friday June 20th – 23rd  7pm
Saturday, June 24th at 3pm and 7pm
LENGTH OF SHOW: 90 min.
PRICE: $20 on line & $25 cash only at the door
At IRT:154 Christopher st. NYC #3B (third floor)
IMPROBABLE STAGE is a "not-making-a-profit" theatre company based in New York City.  Our members make up an impassioned ensemble that is dedicated to creating intriguing theatrical work, both original pieces and reimagined classics, and to supporting theatre artists as they make their way in New York City.
Stacy A. Donovan (Artistic Director, Improbable Stage) An artist, director and teacher, Stacy has spent her career collaborating with artists of all generations, in many different areas of the country, professional and non-professional, and it is this collaboration that inspired Improbable Stage, of which she is the founder and artistic director.  Favorite professional directorial credits include: A Midsummer Night's Dream, Shakespeare's R & J & Waiting Room.  Favorite education directorial credits include:  The Laramie Project, Arcadia, Tartuffe (Original adaptation by the Improbable Stage Company), Moments (Original devised theatre piece by Stacy Donovan) and Mnemonic.  She was the director for BOX (Edinburgh Fringe & NYC), Listen . . . (NYC), Shrewd (NYC) and Rough Draft (NYC).  Education: BA in Theatre, Columbia University; MA in English, concentration in Dramatic Literature and Shakespeare.
CAST & CREATIVE:
Ilana Berman*, Ryan Castro, Tali Custer, Kenny Fedorko, Chris Gallerani*, Julia Hansen, Ellen Jenders*, Erika Lee*, Sarah Misch, Danielle Mumpower, John Noel*, Emily Pintel & Marquis Wood*
* Guest Artist
COSTUME DESIGNER:  Elizabeth Van Buren
SCENIC DESIGNER: Scott Pomerantz
LIGHTING DESIGNER: Jennifer Hill
DIRECTOR:  Stacy A. Donovan
Rough Draft is a piece of theater which remains in its own category; a challenging, creative, and unique work presented by a group of talented artists . . ." – Theater Scene
". . . thought provoking, innovative, interesting . . . not for traditionalists."  – broadwaybaby.com
IRT Theater is a grassroots laboratory for independent theater and performance in New York City, providing space and support to a new generation of artists. Tucked away in the old Archive Building in Greenwich Village, IRT's mission is to build a community of emerging and established artists by creating a home for the development and presentation of new work. Some of the artists we have supported include Young Jean Lee, Reggie Watts and Mike Daisey.
This program is supported, in part, by public funds from the New York City Department of Cultural Affairs, Office of Council Member Corey Johnson and The Nancy Quinn Fund, a project of ART-NY.
PLEASE NOTE: All sales final and there is no late seating at IRT Theater.
***IRT is a fully wheelchair-accessible facility.***