The Arctic Group
Throughoutiveness
&nbsp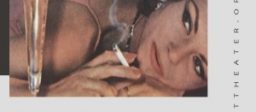 Dec 4-8 2019
IN RESIDENCE: December 3 – 9, 2019
Elise's old man is dead, the son-of-a-bitch. Nate and Hazel have joined her in the middle of nowhere to dance, drink, and self-destruct, as together they navigate love and mourning. Come out, crack open a Budweiser and knock one back, or two, or ten, for the people who have stepped on you. Because a good wake is basically a party…right?
Spearheaded by an all-female production team, Throughoutiveness is a play about grief and moving on, with script and music by Emily Krause. Throughoutiveness aims to show an honest and unfiltered portrayal of a young woman's journey through grief –one in which her anger is not policed, and her age is not grounds for dismissal. This will be the first New York production of Throughoutiveness, following a workshop reading with the Playwriting Collective in 2016.
PERFORMANCES:
Wednesday, Dec 4 7:30PM
Thursday, Dec 5 7:30PM
Friday, Dec 6 7:30PM
Saturday, Dec 7 3:00pm & 7:30PM
Sunday, Dec 8 3:00PM
LENGTH OF SHOW: 70 min
PRICE: $20
At IRT:154 Christopher st. NYC #3B (third floor)
Playwright: Emily Krause
Crew:
Playwright: Emily Krause
Director: Florence Le Bas
Music Director: Emily Krause
Scenic: Rachel Zimmerman
Costumes: Florence Le Bas
Lighting: Annie Garrett-Larsen
Stage Manager: Sydnee Drake Peterson
Cast:
ELISE: Ruby Hurlock
NATE: Brian Ott*
HAZEL: Audrey Morton
* Appearing courtesy of Actors Equity Association
BIOS:
Florence Le Bas is a New Zealand born New York-based Theatre Director, Costume Designer, and Arts Administrator. She has a passion for new plays and is interested in telling character driven stories that are courageous, intimate, and joyful, with a touch of magic. Florence has developed new work with The Flea, The Tank, The Wild Project, Exquisite Corpse Company, Dixon Place, The Arctic Group, and IRT Theatre. ​​She is a founding member of The Arctic Group- an interdisciplinary performing arts collective. She has also worked with The Bushwick Starr, En Garde Arts, The Public Theater, Irondale Ensemble Project, and Northwest Children's Theater and School. Florence has a degree in Theatre from Whitman College. She currently works as the Associate Program Manager for the SAG-AFTRA Foundation.
Emily Krause is a Brooklyn-based playwright, actor, and songwriter originally from Portland, Oregon. She is currently a playwright-in-residence with Exquisite Corpse Company, where she is collaboratively developing Water, Water, Everywhere, an immersive play about home, memory, and the ways that water connects us all. Her work has been read or developed with The Tank, the Great Plains Theatre Conference, Exquisite Corpse Company, the Playwriting Collective, the Bechdel Group, The Hearth, and TinyRhino. Her play SOMETHING FOR THE FISH had its premiere production at the Center for Performance Research in Brooklyn in 2018. She was last seen onstage at the Bushwick Starr as a choir member in Heather Christian's Animal Wisdom. BA: Whitman College.
IRT Theater is a grassroots laboratory for independent theater and performance in New York City, providing space and support to a new generation of artists. Tucked away in the old Archive Building in Greenwich Village,  IRT's mission is to build a community of emerging and established artists by creating a home for the development and presentation of new work.
This program is supported, in part, by public funds from the New York City Department of Cultural Affairs in Partnership with the City Council, New York State Council on the Arts, and The Nancy Quinn Fund, a project of ART-NY.
PLEASE NOTE: All sales final and there is no late seating at IRT Theater.
***IRT is a fully wheelchair-accessible facility.***