Nellie Perera
Takes on Silence
&nbsp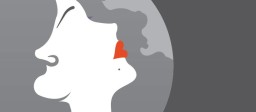 August 7 & 8 2014
IN RESIDENCE:July 22- August 9 2014
Takes on Silence is a work-in-progress multi-media performance piece inspired by the Vitagraph Company of America, among the nation's first silent film studios located in Midwood, Brooklyn from 1906-25. The use of Vitagraph film excerpts and the character of a fictionalized Vitagraph Girl (considered a 1910's ideal of femininity on the silver screen) establish a provocative historical backdrop for one woman's quest for robust self-expression. Her 3-dimensional alter ego, an outrageous Bouffon, ensures that the journey will not follow the straight and narrow.
PERFORMANCES:Thursday August 7 and Friday August 8
TIMES: 8pm
LENGTH OF SHOW: 1 HR*
*1⁄2 Hour Q and A feedback following the August 8 show.
PRICE:$10
At IRT: 154 Christopher st. NYC #3B (third floor)
Cast and Crew
Writer and Performer:Nellie Perera
Director:Amy Jensen
Crew: Samia Fakih, Arsenio Garcia
BIOS-CREATIVE TEAM
Burke Brown- Lighting Designer Recent New York: The Long Shrift, Stay and Basilca (Rattlestick Playwrights Theater), Phoebe in Winter (Clubbed Thumb). Other NYC work includes: 52nd Street Project, Ars Nova, NYSF-Public Theater and La Mama ETC. Recent Regional Designs: Se Llama Cristina (Magic Theatre), Yentl (Cleveland Playhouse), It's a Wonderful Life (Playmaker's Rep). International work includes: Abbey Theatre (Dublin), Golden Mask Festival (Moscow), Seoul Performing Arts Festival (South Korea) and Festival of Two Worlds (Spoleto, Italy). Recent dance designs: Aszure Barton & Artists, Alvin Ailey America Dance Theater, Hubbard Street Dance Chicago, Bayerisches Staatsballett, and Houston Ballet. MFA: Yale School of Drama. Member of Wingspace Theatrical Design.
Nellie Perera- Writer and Performer Nellie Perera is a NYC-based performer, writer, and theater educator.  She has worked in the field of Theater-in-Education for two decades, early training at NYU's (now CUNY's) Creative Arts Team. Nellie has performed in NYC International Fringe Festival, HERE's Living Room Festival, and in historically-based devised theater from a female perspective with Looking for Lilith. Nellie is currently collaborating on a film project, Vitagraph Revisited, to reproduce several Vitagraph short silent films from the lost 1910's archive.  Nellie found her Bouffon through a Le Coq Movement Theater Studio workshop. M.A. in Educational Theater from NYU.
Amy Jensen –Director and Dramaturg Amy is a director, dramaturg, performer, and writer. Amy has worked with the Trusty Sidekick Theatre Company, Conni's Avant Garde Restaurant, Jeanette Oi-Suk Yew, the New York Neo-Futurists, East River Commedia, the Write Now festival, and Geva Theatre. Amy is a member of Khorikos, an a cappella ensemble. She has received an LMCC Community Arts Grant, and was a Fulbright scholar to Denmark. Amy has an MFA in dramaturgy from Stony Brook University. www.ajdramaturg.wordpress.com
Samia Fakih – Stage Manager/Set Designer Samia is a student at Brooklyn College who is pursuing a Visual Arts degree. She has done many theatrical performances in the past six years with the drama repertory company TW97. Her onstage roles in shows include L'il Abner, Into the Woods, Once on This Island, and Fame. During her onstage performances, she started doing offstage work such as being the scenic artist for Into the Woods and L'il Abner. She has also been the stage manager for shows such as Rehearsal For Murder (2012), The Richie Byrne Comedy Show (2013) and He's Not Himself, an original musical that was performed at Planet Connections Theater Festival in 2011 and the New York Musical Theater Festival 2012. Takes on Silence will mark her fourth production of an off-broadway play. www.samiasartwall.tumblr.com
Arsenio Garcia – Cinematographer Arsenio graduated from Lehman College in 2013 with a double bachelor's degree in Theatre and Film Production. He has starred in a multitude of productions such as One Flew Over the Cuckoo's Nest, The Misanthrope, Hairspray!, A Midsummer's Night Dream, Romeo and Juliet, Noises Off!, The Price of Silence: Blurred Lines of Justice. Throughout his college years, he also learned all aspects of Tech work as a stagehand for Lehman Stages. In addition, his directorial debut was with Martin McDonagh's The Pillowman in which he had used his experience in film to portray the stories and provide backgrounds for the scenes. Takes on Silence is his first Off-Broadway production as a filmmaker.
Sound Designer- Jeremy S. Bloom is a sound designer, composer, and accordionist from Brooklyn, NY. Most recently he designed Ed Iskandar's The Mysteries (Flea),  a marathon retelling of the Bible in a single evening. Other selected projects include Trippin' Through Mud (Studio Tisch), The Golden Dragon (Foley Performance – PlayCo), Carcass (New World Stages), iOS app Exploring the Human Body (TinyBop), Smoke (Mixed Phoenix)  Restoration Comedy (Flea), Job (Flea), In a Word (Williamstown), and more.  Jeremy was the 2012/13 resident sound designer at The Flea Theater.  He mixed the award winning revival of Working (Prospect) and contributed as a technician and translator on Chicago's Broadway tour to Turkey. Out of the theater, Jeremy can be found playing accordion with NYC Balkan party band Tipsy Oxcart. More at: www.jeremyb.com
Photo Credit-Lucy Reading of Radish Lab