Stable Cable Lab Co.
Static: An Intergenerational Playwrights Experiment
&nbsp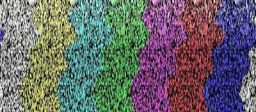 Dec. 14-16 2017
IN RESIDENCE: November 28- December 18, 2017
Is age just a number? Does time divide us? In the first ever Static: An Intergenerational Playwrights Experiment, Stable Cable brings together two playwrights of different generations to craft two brand new one-act plays centering on the same theme, which will be performed back-to-back. The inaugural Static writers are millennial, Stephen Brown and baby boomer, Tim Pinckney.
PERFORMANCES:
Wednesday, December 13th at 7pm 
Thursday, 12/14 at 7pm
Friday, 12/15 at 7pm
Saturday, 12/16 at 3pm & 7pm
Sunday, 12/17 at 3pm
LENGTH OF SHOW:
PRICE: $18.00
At IRT:154 Christopher st. NYC #3B (third floor)
Producers: Lisa Jill Anderson & Margaret Santa Maria
Playwrights: Stephen Brown & Tim Pinckney
Stephen Brown's work has been developed or presented by MCC, Page 73, Primary Stages, ESPA, the Road Theatre's Summer Play Festival, EST/Youngblood, and the Aurora Theatre. He's been a past winner of the Global Age Project at the Aurora Theatre, a finalist for the Juilliard Playwriting Fellowship, and has received nominations for the Terrence McNally Award and the Boise Contemporary Theatre River Prize. He's been a member of Page 73's writers group Interstate 73 and has held residencies at SPACE on Ryder Farm and with the Rockefeller Brothers Fund.
​Tim Pinckney started writing plays after ten years as a working actor.  His first play, Message to Michael, was produced by Rattlestick Playwrights Theater in New York City and has enjoyed several subsequent regional productions.   His play Ever So Humble had its premiere at The Hangar Theatre starring Andréa Burns and Eric T. Miller, directed by Peter Flynn.  His play Still at Risk recently had a 29 hour development workshop at Primary Stages, directed by Carl Andress.  Other plays include A Perfect Blendship (Workshopped at the Hangar Theatre) and First Refusal (Workshopped at Rattlestick Theatre).   Tim's latest play,A Prehistoric Ritual, was recently completed and he is currently working on the screenplay adaptation of Message to Michael .  Tim recently wrote the stage adaptation for the world premiere of Mr. Magoo's Christmas Carol at the Gerald Lynch Theatre in New York City, starring Douglas Sills, Joshua Henry and Betsy Wolfe.  He has also adapted four classic musicals – Hair, On the Twentieth Century, Chess, and Funny Girl – for The Actors Fund's concert series.  In addition to creating events for The Actors Fund, Vineyard Theatre, Lincoln Center, WNYC, The Jacob Burns Film Center, and The Drama League, Tim has traveled all over the map as a contributing writer to Passport Magazine.  He was personally selected by Fred Ebb to write the liner notes for the triple platinum Special Limited Edition CD/DVD soundtrack recording of the 2003 Oscar®-winning motion picture Chicago.  Tim proudly serves on the advisory board of The Fred Ebb Foundation and the Board of Directors of Mark Stuart Dance Theatre. Originally from Auburn, New York, Tim is a member of The Ensemble Studio Theatre's Playwrights unit, Actors' Equity as well as The Dramatists Guild.  Tim is represented by Charles Kopelman at Abrams Artists.
IRT Theater is a grassroots laboratory for independent theater and performance in New York City, providing space and support to a new generation of artists. Tucked away in the old Archive Building in Greenwich Village,  IRT's mission is to build a community of emerging and established artists by creating a home for the development and presentation of new work. Some of the artists we have supported include Young Jean Lee, Reggie Watts and Mike Daisey.
This program is supported, in part, by public funds from the New York City Department of Cultural Affairs, New York State Council on the Arts, and The Nancy Quinn Fund, a project of ART-NY.
PLEASE NOTE: All sales final and there is no late seating at IRT Theater.
***IRT is a fully wheelchair-accessible facility.***