Cecilia Copeland
R Culture
&nbsp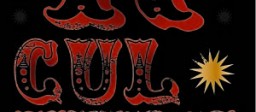 November 7-23 2014
IN RESIDENCE:November 4- 24 2014
R Culture is a world premiere of a new edgy dark comedy by Cecilia Copeland (named Person of the Year by Indie Theatre Now '13). This original work was commissioned by Producing Director Emily Lerer to raise awareness and open a platform for discussion of Rape Culture in Our Culture. Partnered with: Safe Horizons, Crime Victims Treatment Center, Beth Israel Medical Center: Rape Crisis and Domestic Violence Intervention Center, and We End Violence. Representatives of these organizations will participate in a facilitated talkback for designated shows during the run of the production.  R Culture"  toes the line between what's funny and what's so horrible we can't help but laugh, promising to be a wildly theatrical experience:, a charring roast of our culture with a winking self-awareness.
PERFORMANCES: November 7, 8, 9 , 14, 15, 16 17, 20, 21, 22, 23
TIMES: 8pm
LENGTH OF SHOW: 1 HR 15 min.
PRICE:$18
At IRT: 154 Christopher st. NYC #3B (third floor)
Playwright:Cecilia Copeland
Cast: Jennifer Harder (Ringmaster) Romy Nordlinger (Player 1) Rachel A Collins (Player 2)
Production Team: Emily Lerer, Cecilia Copeland, and Sari Caine
Stage Manager:Ashley Newman
Assistant Stage Manager: Rachel A Collins
Social Media: Rachel Weekley 
Press Agent:Penny Landau, Maya PR
Sound Design: Anna Grossman
Lighting Design: Darielle Shandler
Set: G. Warren Stiles
Costumes: Carolyn Toner
Talkbacks:
November 15:
Martin Denton (Indie Theatre Now) with the Cast and Creative Team of RCulture
November 16:
Wendy Timmons (Chix 6)
Lanie Zipoy (Women's Project)
Carol Mosely (We End Violence)
November 20:
Diana Oh (My Lingerie Play)
Anna Fishbeyn (Sex in Mommyville)
November 22:
Neil LaBute and Cecilia Copeland
Cecilia Copeland (Playwright): Playwright and Founding Artistic Director of New York Madness. Named Indie Theater Now's "Person of the Year", her plays have been presented at the Culture Project, Cherry Lane, Ensemble Studios Theatre, HERE Arts Center, The Anarchist Theatre Festival of Montreal, and Venus Theatre, The Chain Theatre, and IATI Theatre among others.  She has developed work with the Lark Play Development Center and terraNOVA.  She was awarded a Special Effects Grant from Metro Screen Australia for her screenplay, Amusement Bomber.  Copeland is the winner of a Fine Arts Grant at Ohio University and the Lennis J. Holm Playwriting Scholarship from University of Iowa Writers Workshop, a semifinalist for The O'Neill Playwrights Conference and the David Callichio Emerging Playwrights Prize.  Copeland is a Kilroy's List Nominee, finalist for Mabou Mines Residency, and a member of The League of Professional Theatre Women. "Copeland's writing is sharp and effective… an inspiration to playwrights everywhere" -5 Stars DC Theatre Scene
Emily Lerer (Producing Director): Emily is an Ohio native and graduate of Ohio University. Recent Projects include: In the Air Tonight(director) And All of Us Fell Down (director/producer) adaptation of Julius Caesar, and Unseen and Unnoticed (asst. director). Emily is a member of New York Madness Directing Company.  She has worked for the Soho Playhouse, Rattlestick Playwrights Theater and The New Ohio Theatre.
Find out more at www.rculturetheplay.com