Suzanne Fiore/Suzanne Fiore Photography
Outside In (Working Title)
&nbsp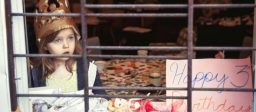 December 2020
A Visual/Audial photography exhibit. December is a month of developing the finished project which will be shown some time in Spring at IRT Theater
VIDEO PREVIEW: Outside In 
Rough Draft Ideas: This month the preliminary ideas of how the showing will be presented are being devised. Some questions I am investigating are- How will the photographic prints be displayed around the space? How will the portraits, space, the stories, music, sound and silence connect in a theatrical form? How will the observers interact with the work and each other? How will I incorporate moments of contemplation and remembering?
Depending on what restrictions are still in place when the exhibit takes place, there is an option to offer each person, couple or family viewing, an opportunity to view the exhibit individually to maintain safe social distancing. The theater will be isolated as their homes were. The photos will be the windows they will be looking into to learn and relate to the quarantine stories from mothers, fathers, children, teachers, artists, grandparents, brides, grooms and others from the NYC, NJ, and one from the Washington area.
BIO
Suzanne Fiore, owner of Suzanne Fiore Photography, is both a fine art photographer and a performing artist. Her photography work has been exhibited at the PCNW Gallery in Seattle, at the Seattle Art Fair, and in publications such as Time Out NY Kids, The NY Times, The Observer, Huffington Post, and Digital Photo Pro Magazine where selected images from her Life ReLived project were featured. She works primarily as a portrait photographer and a mixed media artist utilizing digital and film photography as well as the wet plate collodion process. Her background in music and theatre has found its way into her photographic work and her latest project, Cabaret Photo Gallery, was showcased at the Laurie Beechman Theatre in September of 2019 where she combined her love of music and photography. Combining different art forms together to create a unique experience for her viewers and listeners is what inspires her process. Suzanne Fiore is a Cabaret singer in NYC and has been nominated for a MAC (Manhattan Association of Cabarets and Clubs) Award for Best Female Cabaret Debut and has performed solo shows at the Metropolitan Room, Birdland, the Duplex, and various clubs in NYC. She toured the country with the national tour of Ragtime and Cameron Machintosh's Oliver! Suzanne has also been a soloist with the Boston Pops Orchestra, a soloist at the Rose Theatre in Jazz at Lincoln Center & at Carnegie Hall. Fiore also performed as a soloist internationally in Italy at the Spoleto Vocal Arts Festival and performed at various venues in Assisi,Italy. She uses her passion for these various art forms to create projects that draw from her experiences within the visual and performing arts world.