Tommy Smith
LOTUS EATERS EP
&nbsp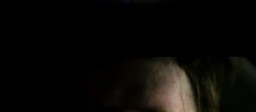 January 6 and 12, 2013
In Residence: January 6 and 12, salve 2013
Direction and text by Tommy Smith.
Original music and soundscapes by Reggie Watts.
Featuring the voices of Neil Gaiman (Sandman, order American Gods), site Reed Birney (Blasted, Picnic), Marin Ireland (Nocturne, Blasted), Mary Jane Gibson (The Wife).
Not a conventional performance, LOTUS EATERS EP  — an audio-fueled "extended play" — is a hallucinatory sonic experience about loneliness, depravity, and the intrinsic failure of all human contact.
Arranged, mixed and mastered by Michael McQuilken. Additional music by John Osebold and Michael McQuilken. Visual imagery by Fette Sans. Live video projection and design by Lucy MacKinnon.
Performance:
No one under 17 admitted.
January 6-2:00pm and 3:30pm, January 12 -2:00pm
Ticket Price: $18 (with free download of LOTUS EATERS EP)
Location: IRT Theater, 154 Christopher st. #3B (third floor)
Running time: 1 hour
Press for Tommy Smith's last IRT show, THE WIFE:
"Excellent … 'The Wife' is a brew all Mr. Smith's own … a sort of warped, contemporary La Ronde."
Rachel Saltz, NEW YORK TIMES
"Thrilling … a sad, frightening and often extremely funny drama"
Benjamin Sutton, L MAGAZINE

"Haunting … THE WIFE will leave you well entertained and thoughtful – a great thing to achieve."
REVIEWS OFF BROADWAY
"Unnerving and intense … what we are watching is a world coughing up on the lines of separation that we have created throughout the years."
Matthew Paul Olmos, THE BROOKLYN RAIL
"Sure to leave you reeling. Through the dark and crazy plot connections are made, paths crossed, and lives destroyed. All this and more bat-shit-psycho crazy in 75 minutes with no intermission. The acting is top notch and the writing is superb."
Doug Marino, ACT III
"The Wife is a shattering slice of life that will stay firmly implanted in your memory for a long time to come."
Gena Hymowech, SHOW BUSINESS WEEKLY
"An engagingly grim play … The Wife has a raw energy that is engrossing, along with a yearning and disgusted sincerity that haunts even after the surprisingly surreal and (only marginally) hopeful final scene."
Laurence Klaven, THE JEWISH DAILY FORWARD 
BIO:
Tommy Smith's plays include PIGEON (Ensemble Studio Theatre; dir. Billy Carden), THE WIFE (Access Gallery; dir. May Adrales), WHITE HOT (Here Arts Center; dir. May Adrales), SEXTET (Washington Ensemble Theatre; dir. Roger Benington), PTSD (Ensemble Studio Theatre; dir. Billy Carden), THE BREAK-UP (Flea Theater; dir. Sherri Kronfeld), AIR CONDITIONING (Eugene O'Neill Playwrights Conference; dir. Steve Cosson), DEMON DREAMS (Williamstown Theatre Festival, dir. Amanda Charlton), among others. His work has also appeared at PS 122, The Ontological Theatre, A Contemporary Theatre, Portland Center Stage, Soho Rep Writer/Director Lab, The Yale Cabaret, The Huntington Theatre; internationally, he has been produced in Prague, Edinburgh, Amsterdam, Montreal, Berlin and Athens. His award-winning theatrical collaborations with Reggie Watts have played at The Public Theatre, Lamama, The Warhol Museum, MCA Chicago, ICA Boston, On The Boards and PICA: TBA, among others. He is the recipient of the PONY fellow at The Lark, a two-time winner of the Lecomte du Nouy Prize, a recipient of the E.S.T. Sloan Grant, a winner of the Page73 Productions Playwriting Fellowship, a recipient of the Creative Capital award and a member of the Dorothy Strelsin New American Writer's Group at Primary Stages. Publications include PIGEON for Dramatists Play Service, WHITE HOT in the New York Theatre Review and STREAK in"Laugh Lines: Short Comic Plays," printed by Vintage. Recently, his feature film FIGMENT was optioned by Ridley Scott's production company ScottFree. He is a graduate of the playwriting program at The Juilliard School. He lives in New York City.