KB Lab Series
Kid Brooklyn Productions
&nbsp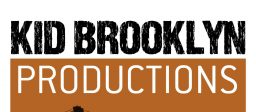 Dec. 13 & 14 2019
IN RESIDENCE: December 10 – 16, 2019
One Night Stands
a staged workshop of new short plays
Is a One Night Stand ever really just that? In two new plays that take place before, during, or after a one night stand we'll try to find out.
PERFORMANCES:Friday, December 13 and Saturday, December 14 , 2019
TIME: 8pm
LENGTH OF SHOW: TBD
PRICE: Pay-What-You-Can
At IRT:154 Christopher st. NYC #3B (third floor)
Written by
J.Stephen Brantley
Ken Urban
Directed by Evan F. Caccioppoli
Kid Brooklyn Productions: KB Lab Series: The goal the KB Lab Series is to offer a safe and creative developmental environment for new work. Each playwright/director will be given two weeks rehearsal, minimal technical aspects, and three to four performances if front of an audience. The goal of these performances are for the playwright to see the work fully staged in front of audience of their peers and theatregoers and use to go further in their development of the work. All performances will be free. Past Labs include: the World Premiere of Encounters: the la ronde project, Billy Baal and The Emilies by J.Stephen Brantley and Dragonfly by Evan F. Caccioppoli.
Kid Brooklyn Productions (Producer) Kid Brooklyn Productions' mission is to create theatrical work that is unique, thought provoking, fearless, relevant, provocative, entertaining, raw, humorous, and honest. We want to create theatre that explores every aspect of the human experience light and dark, heartbreaking and joyful, beautiful and broken. We want to challenge ourselves as artists and break our boundaries in the stories we tell on stage. Past productions include the American Premiere of Unbroken by Alexandra Wood, the World Premiere of WILD by Crystal Skillman, The Beach Plays: San Francisco (co-production with Rising Phoenix Rep), and the World Premiere of The Gin Baby by Sarah Shaefer (co-production with Mermaid Sand Productions)
IRT Theater is a grassroots laboratory for independent theater and performance in New York City, providing space and support to a new generation of artists. Tucked away in the old Archive Building in Greenwich Village,  IRT's mission is to build a community of emerging and established artists by creating a home for the development and presentation of new work.
This program is supported, in part, by public funds from the New York City Department of Cultural Affairs in Partnership with the City Council, New York State Council on the Arts, and The Nancy Quinn Fund, a project of ART-NY.
PLEASE NOTE: All sales final and there is no late seating at IRT Theater.
***IRT is a fully wheelchair-accessible facility.***