Sanguine Theatre Company
Jessica by Patrick Vermillion
&nbsp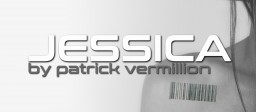 July 22- Aug. 6 2017
IN RESIDENCE: July 18, 2017- August 7, 2017
In 2013, Jessica vanished. Now, her closest friends are reconstructing her with cutting-edge technology to try and track her down. They prime the android with memories from Jessica's past, but it's clear that their stories don't add up. As Jessica's friends fight for ownership over an artificial Jessica, the android listens, learns, and plays along. Suddenly, the line between robot and real life is very, very thin.
Written by a playwright who "daylights" as a software engineer, Jessica dissolves the metallic glamour of traditional science fiction and delivers a jarring encounter with artificial intelligence.
Jessica is the winner of Sanguine Theatre Company's 2017 Project Playwright Festival. The play was chosen from hundreds of submissions to receive its world premiere as part of Sanguine's 2017 season. Directed by Emily Jackson.
PERFORMANCES:
Saturday, July 22 at 8PM (Preview)
Sunday, July 23 at 7PM (Preview)
Tuesday, July 25 at 8PM (Preview)
Wednesday, July 26 at 8PM (Opening)
Thursday, July 27 at 8PM
Friday, July 28 at 8PM
Saturday, July 29 at 8PM
Sunday, July 30 at 3PM
Tuesday, August 1 at 8PM
Wednesday, August 2 at 8PM
Thursday, August 3 at 8PM
Friday, August 4 at 8PM
Saturday, August 5 at 8PM
Sunday, August 6 at 3PM
LENGTH OF SHOW: 1hr 40min
PRICE: $18.00 Advance,$25 Door, *Sunday, July 30 will be Pay-What-You-Can
At IRT:154 Christopher st. NYC #3B (third floor)
PLEASE NOTE: All sales final and there is no late seating at IRT Theater.
Directed by Emily Jackson
Starring: Anna Nemetz, Ali Scaramella, Will Sarratt, Michael Trimm, and Alli Trussell
Sets and lights designed by Tyler M. Perry
costumes designed by Amanda Aiken
sound designed by John McKenna
Photos by PJ Norton
Graphic design by Christopher Fitzer
"Jessica is a memory worth adding to your own neural network." – Culture Catch
"Sanguine Theatre Company is really doing a great thing for emerging playwrights and for theatre goers by having events such as [Project Playwright] where our voice as the audience counts."
– Emerging Playwright, 2013
 "At first glance, this may be a story you've heard before, but from the first scene, you know Flamingo is something unique."
– Theater is Easy on Flamingo, winner of Project Playwright 2014 and presented at IRT
 "Josh Drimmer explores what happens when one willingly revisits those feelings from the past, and the results both hit home and inspire laughter. Presented by Sanguine Theatre Company and directed by Logan Reed…lighthouse is a truly intimate experience with the souls of the characters laid bare only a few feet before you."
– StageBuddy on the lighthouse invites the storm, winner of Project Playwright 2015
IRT Theater is a grassroots laboratory for independent theater and performance in New York City, providing space and support to a new generation of artists. Tucked away in the old Archive Building in Greenwich Village,  IRT's mission is to build a community of emerging and established artists by creating a home for the development and presentation of new work. Some of the artists we have supported include Young Jean Lee, Reggie Watts and Mike Daisey.
This program is supported, in part, by public funds from the New York City Department of Cultural Affairs, New York State Council on the Arts, and The Nancy Quinn Fund, a project of ART-NY.
PLEASE NOTE: All sales final and there is no late seating at IRT Theater.
***IRT is a fully wheelchair-accessible facility.***