What Will the Neighbors Say?
In Her Own Words: The Diana Tapes
&nbsp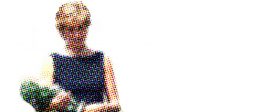 Aug 12 - 27, 2017
IN RESIDENCE: August 8-28, 2017

This tense thriller presents the true story of one of the greatest media scandals in British history – the publication of Andrew Morton's book about Diana, Princess of Wales, which ended her marriage and shook the monarchy to its core. The question remains: who was the victim, and who the victor?
In Her Own Words: The Diana Tapes moves between Morton's office, the sitting room where the Princess recorded her darkest secrets onto cassettes, and the dingy West London cafe where one of her best friends surreptitiously handed them over. The subterfuge and deception are brought to a scorching climax that changed celebrity, privacy, and the Windsor family forever. This August, with the 20th anniversary of the Princess's untimely death upon us, this story is more potent than ever. The play allows us to tell the story of a woman who we all invaded and utilised to understand ourselves and our society; it allows us to consider the role of the media in our cultural institutions and governing bodies, and the impact it has on our perceptions, then and now. The Diana Tapes explore dialogues around agency and ownership of personal histories and stories – who writes them, who consumes them, and who they impact – and takes responsibility for humanizing an iconic person, and giving language to a individual so often identified simply by images.
Following an acclaimed run at the 2016 Edinburgh Fringe Festival – where the show was nominated for the prestigious Holden Street Theatre Award – The Diana Tapes makes it workshop premiere in New York. The Fringe run was featured in the Daily Mail, the Evening Times, the Herald and BBC Radio and STV TV. Following the US regional premiere in Providence, Rhode Island in June, the company will move onto a Toronto run after IRT, ahead of the official Off-Broadway premiere in 2018.

PERFORMANCES:
Saturday, August 12 at 2pm, 8pm
Sunday, August 13 at 2pm, 8pm
Tuesday, August 15 at 8pm
Wednesday, August 16 at 8pm
Thursday, August 17 at 8pm
Friday, August 18 at 8pm
Saturday, August 19 at 2pm, 8pm
Sunday, August 20 at 2pm, 8pm
Tuesday, August 22 at 8pm
Wednesday, August 23 at 8pm
Thursday, August 24 at 8pm
Friday, August 25 at 8pm
Saturday, August 26 at 2pm
Sunday, August 27 at 2pm
LENGTH OF SHOW: 1hr 5mins
PRICE: $10.00
At IRT:154 Christopher st. NYC #3B (third floor)
Directed by Wednesday Sue Derrico
Performed by Ana Cristina Schuler, Jorge Morales Picó, James Clements, Sam Hood Adrain
Sound Design by Adam Welsh
Additional Sound Design by Jorge Morales Picó
Set/Costume/Prop Design by Mairi MacInnes
Additional Costume Design by Wednesday Sue Derrico
Artistic Interns: Maria Privitera and Kayla Yee
IRT Theater is a grassroots laboratory for independent theater and performance in New York City, providing space and support to a new generation of artists. Tucked away in the old Archive Building in Greenwich Village,  IRT's mission is to build a community of emerging and established artists by creating a home for the development and presentation of new work. Some of the artists we have supported include Young Jean Lee, Reggie Watts and Mike Daisey.
This program is supported, in part, by public funds from the New York City Department of Cultural Affairs, New York State Council on the Arts, and The Nancy Quinn Fund, a project of ART-NY.
PLEASE NOTE: All sales final and there is no late seating at IRT Theater.
***IRT is a fully wheelchair-accessible facility.***