Troy Deutsch
In a Tilted Place
&nbsp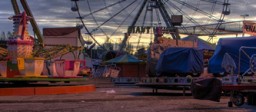 August 8-30 2015
IN RESIDENCE: July 21- August 31 2015
She moves to the city from far, far away. The lights flash, the surfaces gleam. She tastes something in her mouth. She hopes it's her dreams…
IN A TILTED PLACE is a kaleidoscope of a play where lovers, addicts, mermaids, and other strange creatures all stumble through a bizarre, hilarious, and sometimes frightening reality- from Rockefeller Center to the High Line- and nothing is quite as anyone imagined it would be.
Playwright: Troy Deutsch
Directors: Ashley Brooke Monroe and Courtney Ulrich
PERFORMANCES:Saturday August 8- Sunday August 30 2015
TIME:Fridays, Saturdays, Mondays: 8pm Sundays 3pm, Last week: Additional Thursday Show August 27, 8pm
LENGTH OF SHOW: 90 minutes
PRICE: $18.00
At IRT:154 Christopher st. NYC #3B (third floor)
Cast List:
Kelsie Jepsen*
Sean Kazarian*
Michael Kingsbaker*
Rachel Moulton*
Ronald Peet*
Pamela Shaw*
Cassandra Stokes-Wylie
Design and Production Staff:
Kate Noll- Set Design
Scot Gianelli- Lighting Design
Matt Otto- Sound Design
Brandon Hardy- Puppet Design
Tim Jarmon- Technical Director
Jennifer Gorelick*- Stage Manager
Kampfire PR- Katie Rosen and Antonio Minino- Publicity
(* Appears Courtesy of Actors' Equity Association)
Troy Deutsch (Playwright): Troy Deutsch is a writer, director, and actor from rural Minnesota living in New York City. His three-act family drama THE ROSE GARDEN, a semi-finalist for the O'Neill Playwriting Conference, was recently workshopped at American Theater Company in Chicago. His play LAKE WATER, also a semi-finalist for the O'Neill Playwriting Conference, was developed at The New Group through the New Group/New Works Reading Series under the direction of Ian Morgan. LAKE WATER received its world premiere at IRT Theater produced by Neighborhood Productions, directed by Daniel Talbott. Troy's play PUSSYCAT was produced by the University of Utah and was a regional finalist with Kennedy Center ACTF.  His play GLOWING DINOFLAGELLATES was performed on the beach in San Francisco with Rising Phoenix Rep and Kid Brooklyn Productions. Troy also worked with Kid Brooklyn Productions on ENCOUNTERS: THE LA RONDE PROJECT (IRT Theater). Troy recently wrote the text for FEAST, a multi-disciplinary collaboration between Flying Bobcat Theatrical Laboratory and NOW-ID, which was performed at The Great Saltair in Utah. Last year, Troy workshopped his monologue play BULL SHARK ATTACK at Salt Lake Acting Company as part of their New Play Sounding Series. Next season, Troy's play CLIMBING WITH TIGERS, an adaptation of a children's book, will receive its world premiere at Salt Lake Acting Company. Troy is also getting ready to direct a feature film he wrote called MARLA (a 2015 finalist for the Sundance Screenwriters Lab). As an actor: RABBIT HOLE (Broadway u/s, Manhattan Theatre Club). Regional: RABBIT HOLE (The Huntington Theatre Company, The Cleveland Playhouse); LOVE'S LABOUR'S LOST, A FLEA IN HER EAR (Chautauqua Theater Company). Training: BFA from the University of Utah Actor Training Program.
Ashley Brooke Monroe (Director):Ashley Brooke Monroe is a New York-based theatre director. She recently assisted Sam Gold on The Mystery of Love and Sexat Lincoln Center and the Tony-winning Broadway musical Fun Home. She often creates site-specific pieces including the recent outdoor productions of What We'll Do by Sheila Callaghan and Red Sky at Night by Blake Bishton. She has developed work with The Culture Project, The Flea, Soho Rep, New York Theatre Workshop, The Public Theater, Special Sauce Company, That Toy Pony, and The Habitat Theater. Originally from Austin, TX,  Ashley holds a BFA in Dramaturgy from the University of Oklahoma.
Courtney Ulrich (Director):Courtney Ulrich is a New York based director and a Resident Director at The Flea Theater. Recent directing credits include The Feast by Cory Finley and Time Out Critic's Pick White Hot by Tommy Smith, The Mysteries (The Flea, Assoc. Director),Encounters (IRT). She has directed and developed work at Ensemble Studio Theater, Atlantic Theater, Ma-Yi, Samuel French Festival (Finalist), Pipeline Theater, Shelby Company, The Tank, 24 Hour Plays, Intar, Old Vic New Voices. Upcoming projects include Sousepaw: A Baseball Story by Jonathan A. Goldberg (New York Fringe Festival). Courtney is a dual citizen of the US and the UK, and holds a BA in Theater and Performance Studies from Georgetown University.
"Actor­-author ​Troy Deutsch ​is clearly a font of talent… Deutsch's characters are vivid, his vision uncompromising, and his acting first ­rate." ­ ​Backstage Magazine​ about ​LAKE WATER at IRT

"The biggest gift of ​THE FEAST ​is the alchemy of​ Courtney Ulrich's ​direction, which abstracts the familiar and leaves the audience in a kind of fugue state."​­ StageBuddy
IRT Theater is a grassroots laboratory for independent theater and performance in New York City, providing space and support to a new generation of artists. Tucked away in the old Archive Building in Greenwich Village, IRT's mission is to build a community of emerging and established artists by creating a home for the development and presentation of new work. Some of the artists we have supported include Young Jean Lee, Reggie Watts,  And Mike Daisey.
This program is supported, in part, by public funds from the New York City Department of Cultural Affairs, Office of Council member Corey Johnson and The Nancy Quinn Fund, a project of ART-NY.