Michael Eichler & Nic Adams
Holy Name – Work in Progress Showing
&nbsp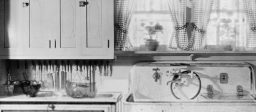 January 13-14, 2017
IN RESIDENCE: January 2- 15, 2018
Holy Name is the story of a working-class family in 1960's Buffalo, NY. The matriarch of the family – Mindy – is suffering from a mental illness which expresses itself in verbal abuse and physically-threatening behavior. The men of the family – father Van and brothers Ron and Mickey – devise a plan to get Mindy treatment, but when it backfires it sends the family – especially youngest brother, Mickey – into a deep psychological battle of determination vs. free will, family obligations vs. a happier life.
PERFORMANCES: 1/13 at 8pm, 1/14 at 2pm, 8pm
LENGTH OF SHOW: 2 hours
PRICE: $18.00
At IRT:154 Christopher st. NYC #3B (third floor)
TEAM
Playwright: Michael Eichler
Director: Nic Adams
Production Designer: Stephanie Echevarria
Stage Manager: Patrick Surillo
Featuring
Getchie Argetsinger*
Henry Gagliardi
Mark Hofmaier*
Javan Nelson
Jill Melanie Wirth*
*These actors are appearing courtesy of Actors' Equity Association. Holy Name is an Equity approved Showcase.
Michael Eichler (playwright) is a Buffalo, NY born playwright living in San Diego, California. His blue collar roots and experiences with powerlessness led him to a lengthy career as a community organizer. In that role he worked with low-income people to transform communities across America. Michael's full-length plays include Meet me in the Dark, Holy Name, Repulsing the Monkey, and Heart of a Lion. Michael's plays have been produced in Oregon, Pennsylvania, New York, and California.
Nic Adams (director) is a Brooklyn-based theatre-maker. Upcoming projects include Duet-ed (co-creator with Cori Marquis). Favorite recent credits include Icarus in the L.E.S. (creator, Joe's Pub), REAL TALK / KIP TALK (director, Eliza Bent/Abrons Arts Center), A Star Has Burnt My Eye (production stage manager, Howard Fishman/BAM), Porgy and Bess (assistant director, Spoleto Festival USA), and White Wines (director, Target Margin Theater/Bushwick Starr). Adams' work has been seen at venues such as Joe's Pub, the Bushwick Starr, The Performing Garage, The Rogue Theatre (Tucson, AZ) and the Brooklyn Museum.
"Michael [has a] keen interest in creating pieces that challenge audiences, bring clarity to difficult situations and inspire us to be our best selves." (Tiffany Tang, actress and writer)
"He has an ear for authentic dialogue and isn't precious about his work, making collaborating with him a great joy." (Seema Sueko, Deputy Artistic Director for Arena Stage at the Mead Center for American Theater)
IRT Theater is a grassroots laboratory for independent theater and performance in New York City, providing space and support to a new generation of artists. Tucked away in the old Archive Building in Greenwich Village,  IRT's mission is to build a community of emerging and established artists by creating a home for the development and presentation of new work. Some of the artists we have supported include Young Jean Lee, Reggie Watts and Mike Daisey.
This program is supported, in part, by public funds from the New York City Department of Cultural Affairs in Partnership with the City Council, New York State Council on the Arts, and The Nancy Quinn Fund, a project of ART-NY.
PLEASE NOTE: All sales final and there is no late seating at IRT Theater.
***IRT is a fully wheelchair-accessible facility.***