Random Access Theatre
HERstory
&nbsp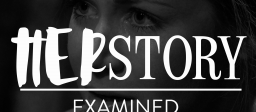 Sep.26-Oct.23,2017
IN RESIDENCE: September 26, 2017- October 23, 2017
FESTIVAL PASS- CLICK HERE
This fall, Random Access Theatre (long devoted to reclaiming and re-examining works of the past) is asking: who are the women that changed the face of theatre? HERstory Examined hopes to delve into that question through a series of performative exercises exploring the role and contribution of women in historical drama. From Aphra Behn to Margo Jones and Lorraine Hansberry to Sarah Bernhardt, this series provides an opportunity to dive into the lives of the women who have participated in theatre throughout history while highlighting the immense impact they have had on theatre worldwide.
After a residency of developmental rehearsals and workshops, HERstory Examined will culminate in two weeks of public performances that will include an immersive living museum experience featuring influential women in theatre history, a production of Aphra Behn's classic The Rover, and a reading of Gertrude Stein You Are Mine Gertrude Stein. This brand new play written by Caroline Prugh and based on the writings of Gertrude Stein is a theatrical exploration of the construction of identity – who You say you are vs. who They say you are.
The series will also feature a special gender bending edition of Drunk Restoration Comedy, Random Access Theatre's beloved monthly reading series, where a cast of actors and improvisers attempt to perform a reading of a restoration comedy highly under the influence. A celebration of womanhood, HERstory Examined hopes to highlight how far women have come and how far there is still to go, while also honoring the strong women who first defied the odds set against them, inspiring new generations to follow in their footsteps.
Drunk Restoration Comedy
PERFORMANCES: Oct. 5, 2017 8pm
LENGTH OF SHOW: 2.5hrs.
PRICE: $12 includes one drink free!
At IRT:154 Christopher st. NYC #3B (third floor)
The Rover By Aphra Behn,directed and remixed by Jennifer Sandella
PERFORMANCES: October 19/20/21/22,  7:30pm
LENGTH OF SHOW:90 minutes
PRICE: $10
At IRT:154 Christopher st. NYC #3B (third floor)
GERTRUDE STEIN YOU ARE MINE GERTRUDE STEIN,
a work in progress by Caroline Prugh, directed by Jennifer Sandella & Victoria Teague
PERFORMANCES: October 10/11, 7:30pm
LENGTH OF SHOW:90 minutes
PRICE: $5
At IRT:154 Christopher st. NYC #3B (third floor)
A Living Museum of Women in Theatre
created, developed and directed by Victoria Teague and Mike Gregork
PERFORMANCES: October 14th/15th/16 , 7:30pm
LENGTH OF SHOW:80 minutes
PRICE: $5
At IRT:154 Christopher st. NYC #3B (third floor)
Random Access Theatre reclaims and re-imagines works of the past as a way to engage in modern issues, while simultaneously nurturing the development of new pieces from emerging New York City artists. The artistic team behind HERstory Examined includes Jennifer Sandella (Artistic Director, Co-Founder), Mike Gregorek (New Media Director/Producing Associate), Victoria Teague (Marketing Director), Paul Mitchell Wilder (Development Director), and Caroline Prugh (Playwright Gertrude Stein You Are Mine Gertrude Stein).
IRT Theater is a grassroots laboratory for independent theater and performance in New York City, providing space and support to a new generation of artists. Tucked away in the old Archive Building in Greenwich Village,  IRT's mission is to build a community of emerging and established artists by creating a home for the development and presentation of new work. Some of the artists we have supported include Young Jean Lee, Reggie Watts and Mike Daisey.
This program is supported, in part, by public funds from the New York City Department of Cultural Affairs, New York State Council on the Arts, and The Nancy Quinn Fund, a project of ART-NY.
PLEASE NOTE: All sales final and there is no late seating at IRT Theater.
***IRT is a fully wheelchair-accessible facility.***