Prime Number Productions
Faculty Portrait
&nbsp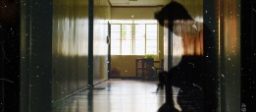 March 6-27 2020
CORONAVIRUS UPDATE:
In the interest of protecting the health and well-being of our artists and our patrons Faculty Portrait is closed.
IN RESIDENCE: March 3 – 23, 2020
If you would like to offer your purchase as a contribution to our organization, we truly appreciate your support, and no action is needed.
If you prefer a full refund, please contact Brown Paper Tickets within 2 weeks by emailing support@brownpapertickets.com. Be sure to include your confirmation number, if possible.
Thank you for your understanding, and we hope to see you at future events at IRT.
A year after a school shooting claimed the life of his wife, Mr. Y finds himself teaching in the same classroom where the tragedy occurred. As he is interviewed for the school yearbook, Mr. Y revisits the true horrors of the shooting with three students tied to the event. As their memories flash back to the shooting and the events leading up to it, their shared guilt is in turns heightened and assuaged until they accept the mistakes of the past.
PERFORMANCES: Opening March 6th, 730pm
3/7 – 730pm, 3/8 – 3pm, 3/12 – 730pm, 3/13 – 730pm, 3/14 – 730pm, 3/15 – 3pm, 3/18 – 730pm, 3/19 – 730pm, 3/20 – 730pm, 3/21 – 3pm , 3/21 – 730pm, 3/22 – 3pm
LENGTH OF SHOW: 90 min
PRICE: $15
At IRT:154 Christopher st. NYC #3B (third floor)
Playwright: Sean David DeMers
Director: Ariel Francoeur
CAST:
Mr. Y: Russ Cusick*
Jamie J: Julie Thaxter-Gourlay
Claire: Phoebe Holden
Kyle: Shammah 'Speed' Waller
Helen: Molly Schenkenberger
Amy: Jessica Nesi
FACULTY PORTRAIT is an AEA Showcase.
Playwright: Sean David DeMers
Director: Ariel Francoeur
Stage Manager: Shay Thomas
Lighting and Projection Designer: Heather Crocker
Scenic and Properties Designer: Molly C. Carroll
Costume Designer: Margaret Gorrell
Dramaturg: Fiona Kyle
Understudy: Rubina Vidal
Associate Producer: Haley Courter
Sound Designer: Sean Demers
Sean David DeMers is a playwright with New England and New York City based roots. His plays include JULES VERNE'S FROM THE EARTH TO THE MOON (FringeNYC), ENCAPSULATED (Navigators Theater Company), FACULTY PORTRAIT (Last Frontier Conference Selection), GOING THERE (O'Neill Semi-Finalist), REDACTED (Riverside Theater), RETURN TO MONGOOSE ISLAND, PHOEBE (Richard Maibaum Scholarship), DREAMS OF ELYSIA (Two Lights Theatre Ensemble), FRIENDLY FIRE (Des Moines Social Club), YOU LOVE MYSELF (Prime Number Productions), and THE SUICIDE OF MARK TWAIN (Harvest Theatre Festival). He holds an MFA from the Iowa Playwright's Workshop.
Ariel Francoeur is an actor and a director of new works. MegJoBethAmy & Louisa, a play she devised and directed, recently ran in NYC, LA, and DC and will premier regionally this January at Southwest Shakespeare in Arizona. In the New York area, her work has been seen at the Park Avenue Armory Studios, Atlantic Stage 2, Plaxall Gallery, Dixon Place, Center at West Park, Alchemical Lab, Samuel French OOB Festival, the Estrogenius Festival, Hartford Opera Theater, and many others. As an actor, recent roles include Olivia in Twelfth Night (Red Monkey Theater Group), Lady Macbeth in Macbeth (Red Monkey Theater Group), Captain Izabel Hicks in the post-apocalyptic play Shelter (Otherworld Theater in Chicago), and Clytemnestra in Iphigenia in Aulis (SpiritFox Productions). For five years she was the Producing Artistic Director of The Navigators, a Feminist Sci-Fi Theater Company. She is also married to the writer of this show. MFA Directing, University of Iowa.
IRT Theater is a grassroots laboratory for independent theater and performance in New York City, providing space and support to a new generation of artists. Tucked away in the old Archive Building in Greenwich Village,  IRT's mission is to build a community of emerging and established artists by creating a home for the development and presentation of new work.
This program is supported, in part, by public funds from the New York City Department of Cultural Affairs in Partnership with the City Council, New York State Council on the Arts, and The Nancy Quinn Fund, a project of ART-NY.
PLEASE NOTE: All sales final and there is no late seating at IRT Theater.
HOWEVER, In the event that any of our patrons planning to attend are not feeling well, you may contact Brown Paper Tickets to request a refund.
***IRT is a fully wheelchair-accessible facility.***