DIRECTOR COLLECTIVE
Director Collective Definitively Collaborates
&nbsp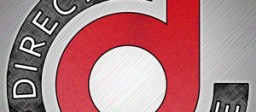 July 25- Aug. 2 2015
IN RESIDENCE: July 21- August 3 2015
Once a month, five directors get together. We show work. We give feedback. We drink. (If you've ever been in the room with more than one director at a time, that last sentence should be obvious.)  This month, we're doing it at IRT. Check it out!
PERFORMANCES:
Workshop 1
motion & motive experiments from moonbitch 
Directed by Kara-Lynn Vaeni
Text by Marcus Gardley
Saturday, July 25th, 3:00
An experiment in translation, using excerpts of Marcus Gardley's lyrical play moonbitch as a driving impetus for physical narrative.
Workshop 2
THE DREAD PIRATE PROJECT
Conceived and directed by Evan Yionoulis
Wednesday, July 29th, 1:30
Taking as its springboard the story of the young man convicted of being the mastermind behind Silk Road (the illicit eBay of the "dark web," through which millions of dollars worth of illegal narcotics were bought and sold), THE DREAD PIRATE PROJECT explores the nature of identity, the elusive quest for 21st century anonymity, and the deceptively thin membrane between the digital and natural worlds
Workshop 3
Ethan Frome 
by John Herin with composer Alden Terry
directed by Pat Diamond
Sunday, August 2nd, 3:00
This workshop is in the style of a play reading working with actors rather than singers.  One in a series of several workshops developing the piece, this workshop comes on the heels of the May musical reading of the full score which included Jennifer Aylmer and Keith Phares.
Workshop 4
Coming Soon! (not yet ready for public eyes, but being developed during this residency) "Reinventing the Brykmans" Created and directed by Morgan Gould
Invited Audience Only
Bios
This won't be long or boring.– Charles Isherwood
In television, which everyone likes better, directors have more say than writers. I'm just SAYING.– Ben Brantley
7 Strangers, picked to live in a house. Work together. And have their lives taped. To find out what happens. When people stop being polite. And start getting real.– The Real World, MTV
IRT Theater is a grassroots laboratory for independent theater and performance in New York City, providing space and support to a new generation of artists. Tucked away in the old Archive Building in Greenwich Village, IRT's mission is to build a community of emerging and established artists by creating a home for the development and presentation of new work. Some of the artists we have supported include Young Jean Lee, Reggie Watts and Mike Daisey.
This program is supported, in part, by public funds from the New York City Department of Cultural Affairs, Office of Council member Corey Johnson and The Nancy Quinn Fund, a project of ART-NY.