The New Collectives
Daily Development: A Showing of Works in Progress
&nbsp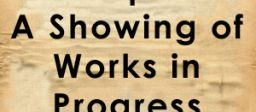 March 25 2018
IN RESIDENCE: March 6- 26, 2018
A showing of excerpts from three shows in development that explore gender roles, sexuality, and man-made disasters as told through poetry, farce, and millennial altpop. Wine and snacks available (suggested donation).
PERFORMANCES: March 25th @ 7p
PRICE: $10.00
At IRT:154 Christopher st. NYC #3B (third floor)
THIS
by Co-Op Theatre East artists Laura Iris Hill, Robert A. K. Gonyo, and Anna Savant
THIS is a fast-paced comical-farce-allegory about truth and consequences in the wake of a man-made disaster. Follow Sarah Coleman, a newly-minted local politician, as she deals with the fallout from an incident she (probably) helped cause. Through her interactions with varied community interests, her family, and even two other versions of herself, Sarah works to try to find a way to balance the wants and needs of her sometimes demanding, sometimes quirky, but always passionate constituents.
Zodiac Math
A one woman millennial siren song by Elizabeth May
directed by Lindsey Hope Pearlman.
Equal parts 90's pop music video, horny TED talk, and honest confession, Zodiac Math is an evening of intimate storytelling, scored by anachronistic alt-pop. Elizabeth May is bright, vulnerable, and always searching for the missing half of a broken heart best friend necklace. May sings a millennial's siren song, performing original electronic and acoustic music. Driven by family folklore of a childhood death curse, May explores questions of sexual identity and twin magic. She lays herself bare in a dark comedic ritual that transforms the audience into her imaginary friends. Because, like, what is reality anyway?
my favorite flower.
A new full length play by Arika Larson
directed by Nina Fry
A poetic fairy tale (in the true and terrifying grimm's sense) rumination on gender roles, Being Female, and burning down the patriarchy.
Check out what else The New Collectives is working on at IRT!
[The Space/Life Brief & Glorious]
The New Collectives is New York based theatre and film collective. We gather stories, ideas, and inspiration. We find individuals with wildly different talents. We collect it all together, connect the dots, and create something new that runs beautifully.
Our mission is to create new, intimate, innovative works drawing inspiration from classic plays, develop contemporary work, and cultivate an environment for educational growth with ourselves and the local community.
IRT Theater is a grassroots laboratory for independent theater and performance in New York City, providing space and support to a new generation of artists. Tucked away in the old Archive Building in Greenwich Village,  IRT's mission is to build a community of emerging and established artists by creating a home for the development and presentation of new work. Some of the artists we have supported include Young Jean Lee, Reggie Watts and Mike Daisey.
This program is supported, in part, by public funds from the New York City Department of Cultural Affairs in Partnership with the City Council, New York State Council on the Arts, and The Nancy Quinn Fund, a project of ART-NY.
PLEASE NOTE: All sales final and there is no late seating at IRT Theater.
***IRT is a fully wheelchair-accessible facility.***