National Queer Theater
Criminal Queerness Festival
&nbsp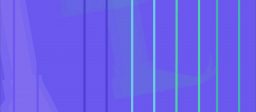 June 13-July 7 2019
IN RESIDENCE: June 4- July 7, 2019
The future is ours. The theatre is ours, and yours. May it be beautiful."
-Mojisola Adebayo
According to a 2017 study from OutRight International, 72 countries continue to criminalize same-sex relationships and eight countries still apply the death penalty for LGBTQ people. And yet, queer communities throughout the Global South are organizing and building coalitions for freedom, justice, and pride. Bringing together renown queer playwrights from around the world, National Queer Theater is providing a platform for artists facing censorship, shining a light on critical stories from around the world. The Criminal Queerness Festival challenges audiences to engage and reflect upon the status of civil rights in the United States in order to better support LGBTQ people abroad. In order to build a truly global queer community, these writers are inspiring activism and shaping our culture towards the equitable treatment of LGBTQ people around the world.
PERFORMANCES:
Drowning in Cairo by Adam Elsayigh
Directed by Celine Rosenthal
Performance: Jun 13 8pm, Jun 14 8pm, Jun 15 2pm&8pm, Jun 16 8pm
Waafrika 123 by Nick Hadikwa Mwaluko
Directed by Eamon Moylan
Performance: Jun 20 8pm, Jun 21 8pm, Jun 22 2pm&8pm, Jun 23 8pm

Jhaanjar Di Paanwan Chhankaar by Fatima Maan
Directed by Nicky Maggio
Performance: Jun 27 8pm, Jun 28 8pm, Jun 29 2pm&8pm, Jun 30 8pm

Joker by Yilong Liu
Directed by Gaven Trinidad
Performance: July 3rd 8pm, July 4th 8pm, July 5th 8pm, July 6th 2pm&8pm

PRICE:
$65- Festival Pass for guaranteed seats at all four plays
$20- General Admission
$17- Youth (under 30) and students with valid ID
At IRT:154 Christopher st. NYC #3B (third floor)

Adam A Elsayigh's Drowning in Cairo follows the friendships of three gay men in Egypt who were arrested in the Queen Boat nightclub raid in 2001.

Nick Hadikwa Mwaluko's Waafrika explores the forbidden love between nonbinary Awino and a female Peace Corps volunteer in 90's Kenya.
Fatima Maan's Jhaanjar Di Paanwaan Chhankaar tells the story of a blind man and his intriguing new next door neighbor in Pakistan.
Chinese playwright Yilong Liu's play Joker focuses on a Filipino gay writer and activist whose straight marriage in Hawaii is rocked by a visit from an old friend.
Post-show talkbacks with invited artists and activists will follow each performance.
National Queer Theater is a 501(c)(3) nonprofit organization whose mission is to foster and support LGBTQ communities through social justice in the performing arts.
1. Mainstage Productions: The National Queer Theater Mainstage produces new plays by, for, and with LGBTQ communities.
2. New Play Development: National Queer Theater invests in supporting early-career LGBTQ playwrights through developmental readings, staged readings, and public workshop productions to diversity the theater cannon.
3. Education and Community Programs: National Queer Theater partners with community-based nonprofit organizations serving marginalized LGBTQ communities, including the HIV+ community, to empower youth, elders, activists, and educators through the transformative power of theater. These programs include workshops, classes, and long-term residencies led by expert Teaching Artists.
More information: www.nationalqueertheater.org
IRT Theater is a grassroots laboratory for independent theater and performance in New York City, providing space and support to a new generation of artists. Tucked away in the old Archive Building in Greenwich Village, IRT's mission is to build a community of emerging and established artists by creating a home for the development and presentation of new work. Some of the artists we have supported include Young Jean Lee, Reggie Watts and Mike Daisey.
This program is supported, in part, by public funds from the New York City Department of Cultural Affairs in Partnership with the City Council, New York State Council on the Arts, and The Nancy Quinn Fund, a project of ART-NY.
PLEASE NOTE: All sales final and there is no late seating at IRT Theater.
***IRT is a fully wheelchair-accessible facility.***