Improbable Stage Company
Box
&nbsp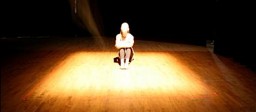 May 11-30, 2010
Every BOX has six sides, remedy twelve edges, discount and eight corners. It is consistent. It is what's expected. It does not change. We often make ourselves slaves to finite expectations. When does our BOX become a prison?
Told predominantly through movement, this theater piece contemplates the safety, the comfort, and the joy of the BOX we know, all the while asking us to consider the possibilities that can arise when one is willing to step outside of that with which we are familiar and perhaps love more than anything else, in order to experience or perchance even to create something new.
Are you intrepid, or are you content with the finite definition of happiness and success that our social order dictates? Find out as you take this theatrical journey exploring a life lived inside and outside the BOX.
BOX made its debut at the 2009 Edinburgh Festival Fringe. ". . . thought provoking, innovative, interesting . . . not for traditionalists." – broadwaybaby.com
Performances May 26-30 (Wed-Sun):
May 26 @ 7:30pm
May 27 @ 7:30pm
May 28 @ 7:30pm
May 29 @ 3pm
May 29 @ 7:30pm
May 30 @ 5pm
Tickets $10: www.brownpapertickets.com/event/111172
The Improbable Stage Company is a multigenerational ensemble based theatre company that is dedicated to creating new work through a non-hierarchical collaborative process. We are steadfast in our desire to include, mentor, and support theatre artists based solely upon their desire and artistic vision.
ARTISTS
Based in New York City, Improbable Stage has 24 company members who range in age from 16 – 71 and who reside in five different states. Four members of the original cast of BOX are returning to further develop the work during the company's residency at IRT Theater. We will be auditioning new performers to fill out the cast and to perhaps add to the company.
Stacy A. Donovan – A teacher and an artist, Stacy has spent her career collaborating with artists of all generations, in many different states, professional and non-professional, and it is this collaboration that inspired the Improbable Stage Company, of which she is the founder and artistic director. Some of her directorial credits include: Arcadia, Buried Child, Shakespeare's R & J, The Laramie Project, Oleanna, and Waiting for Godot. In addition, she has created original adaptations of Tartuffe, A Midsummer Night's Dream, and The Tempest, all of which are physical movement versions of the originals. Stacy holds a BA in Theatre and an MA in English Education with a concentration in Dramatic Literature and Shakespeare, both from Columbia University. Currently, in addition to the IRT Theater residency and further development of BOX, she is working on a new piece with her sights on the 2011 Edinburgh Festival Fringe.
Jon Levi – A resident of New York and a recent graduate of the Carnegie Melon Drama Conservatory, Jon is the Associate Artistic Director of Improbable Stage. His professional credits include: "Iczek" in Mazel, Jewish Theatre of Pittsburgh; "Ferdinand" in The Tempest and "Andrew Ladd" in A.R. Gurney's Love Letters, Vineyard Playhouse, Martha's Vineyard. Some of his Carnegie Melon credits include: "Man" in The Other Shore, "Adraste" in The Illusion. In addition to his work as an actor, Jon is an experienced fight choreographer and has taught a variety of performance workshops.