National Queer Theater
BANANA
&nbsp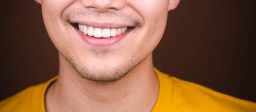 February 2020
IN RESIDENCE: February 2021
A short comedy film written and performed by Japanese American artist Shy Godzilla. The work includes commentary on anti-Asian sentiment and responses to White American Theater punctuated by comedy, camp, and standup. Originally set in a New York Bar, BANANA carries within an inherent hope for a return to queer nightlife.
Shy Godzilla (they/them) is a Queer Japanese-American writer, performer and teaching artist based out of New York City. Written works include American Spies and Other Homegrown Fables, BANANA and Supposed Home. Shy's work has been produced and/or developed by John F. Kennedy Center for the Performing Arts, National Queer Theater, the Hub Theatre, and Seattle Public Theater among others. Awards include the Emerald Prize, the Roy W. Cowden Fellowship, the Dennis McIntyre Prize, Kennedy Center Undergraduate Playwrights' Workshop, and the coveted Hopwood Award in Drama at the University of Michigan. Previous credits include Pacific Overtures (Manjiro) Lyric Stage Company of Boston, Girlfriend (Mike) Detroit Public Theatre and Vietgone (U/S Nhan) Studio Theatre. Member of Actors' Equity Association and The Dramatists Guild. Hamashima holds a BFA in Musical Theatre from the University of Michigan. For their real name, head over to samhamashima.com. @shygodzilla
Adam Odsess-Rubin (Director) is a director, playwright, actor, and teaching artist. At NQT, Odsess-Rubin directed his play DREAMers (NYU), based on interviews with undocumented LGBTQ youth in Queens, NY, for which he received the title 'Emerging Playwright' from Theater for the New City and Pint-Sized Plays at The Eagle NYC. He also wrote and directed Speechless (Theaterlab), a play exploring HIV narratives in 2018, to sold out audiences. He produced the Queer Village Reading Series and Criminal Queerness Festival. Formerly the Education and Community Programs Fellow at the American Conservatory Theater, Odsess-Rubin is now Education Associate at New York Theatre Workshop. His work as an actor, director, and playwright has brought him to The Guthrie, BAM, The Civilians, Theater for the New City, A.C.T., New Conservatory Theater, Faultline Theater, and ArtsEmerson. He has also worked as a teaching artist with refugee youth, Israeli and Palestinian teenagers, and taught in juvenile halls. In 2016, Odsess-Rubin served as personal assistant to AIDS Memorial Quilt Founder Cleve Jones, a protégé of Harvey Milk. He is the recipient of the Charles M. Gilbert Award for Sustained Excellence in the Arts, and received the 21st Century Educator Scholarship two years in a row from NYU. In 2017, he was nominated for Bay Area Theater Critics Circle and Theatre Bay Area awards. His writings on theater and activism have been published by Howlround and The Teaching Artist Journal. BA: UC Santa Cruz MA: NYU Steinhardt.

National Queer Theater

MISSION
National Queer Theater is an innovative theater collective dedicated to celebrating the brilliance of generations of LGBTQ artists and providing a home for unheard storytellers and activists. By serving our elders, youth, and working professionals, NQT creates a more just future through radical and evocative and theater experiences and free community classes.

VISION
Believing in the power of theater to effect sweeping social change, National Queer Theater cultivates a more just, joyous, and empowered intersectional queer community that is celebrated in all corners of society. Through our art and free community programs we create and organize together, working towards a more equitable vision of a world bursting with pride.

VALUES
Belonging: We believe that everyone deserves to create and enjoy theater, to see their stories on stage and to be seen in their full complexity.
Fearlessness: We believe that theater, like social change, must be made courageously without reservation.
Pride: We believe that everyone in the LGBTQ community deserves to feel proud of their identity and that an abundance of queer stories instills a sense of pride in audience and creators alike.
PROCESS
By building coalitions between artists and activists, National Queer Theater develops its artistic and education programs through collective decision making and service-driven partnerships in the pursuit of collective liberation.
Learn more at www.nationalqueertheater.org.

Follow @nationalqueertheater on Facebook and Instagram.
This program is supported, in part, by public funds from the New York City Department of Cultural Affairs in Partnership with the City Council, New York State Council on the Arts, and The Nancy Quinn Fund, a project of ART-NY.