Project Y Theatre Company
3rd Annual Women in Theatre Festival
&nbsp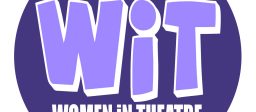 May 30- June 24 2018
IN RESIDENCE: May 22- June 25, 2018
Women in Theatre Festival(#WiTFESTNYC) is dedicated to commissioning, developing, and producing the work of women playwrights. This year's festival includes new works by many women-led theatre companies and theatre leaders. With a commitment to going #BeyondParity, the majority of roles – both on-stage and behind the scenes – are filled by women. By supporting work written by women and plays that feature large numbers of roles for women actors, Women in Theatre Festival is producing work that both reflects and responds to our time.
FESTIVAL PASS- CLICK HERE
$50 for three tickets to three different shows
Truth Dare, by Tori Keenan-Zelt (a NY Premiere of a Kilroys List play)
Directed by Andrew W. Smith
At 13, Ursa, Hannah, Linney, and Maeve live in their own world built of basements, secrets, loves, and backyard ghosts — until the last sleepover of the summer. High school looms, with the promise and threat of reinvention, and the group fractures as shifting beliefs and identities collide in a traumatic accident that none of them can explain. Four years later, questions and accusations fly as the survivors revisit the scene of the "crime" and try to understand what happened, what they have lost, and how to live now.
Tickets: $25 General Admission/$15 Student ID
Schedule:
Wednesday, 5/30 at 7:30pm
Thursday, 5/31 at 7:30pm
Friday, 6/1 at 7:30pm
Saturday, 6/2 at 7:30pm
Friday, 6/8 at 7:30pm
Saturday, 6/9 at 5pm
Sunday, 6/10 at 8:00pm
Tuesday, 6/12 at 7:30pm
What Happened That Night, by Lia Romeo (a World Premiere)
Allison Benko
Jenna and Kate are best friends . . . until one drunken night, Kate ends up in the bathroom with Derek, the guy Jenna has a crush on.  Afterwards, Kate says she was raped, while Derek claims it was consensual.  A #MeToo play about sexual violence, rape culture, and what it means to listen.
Tickets: $25 General Admission/$15 Student ID
What Happened That Night Schedule:
Wednesday, 6/6 at 7:30pm
Thursday, 6/7 at 7:30pm
Saturday, 6/9 at 8pm
Sunday, 6/10 at 5pm
Friday, 6/15 at 7:30pm
Saturday, 6/16 at 5pm
Wednesday, 6/20 at 7:30pm
Friday, 6/22 at 7:30pm
Saturday, 6/23 at 8pm
Sunday, 6/24 at 5pm
Cindy, by Amina Henry (a World Premiere, Children's Play with Puppets)
Directed by Michole Biancosino
Cindy does not want to be a princess. She wants to be a pilot. Her best buddy, a friendly rat, understands her longing to fly, but the ghost of her dead mother and the charming fairytale prince have other plans to keep her grounded. In this modern re-imagining of Cinderella, Cindy struggles to define her own "happily ever after." For children ages 6-99, with music, dancing, and puppets.
Tickets: $15 General Admission/$10 under 18
Schedule:
Sunday, 6/3 at 2pm
Saturday, 6/9 at 2pm
Sunday, 6/10 at 2pm
Saturday, 6/16 at 2pm
Sunday, 6/17 at 2pm & 5pm
Saturday, 6/23 at 2pm
Sunday, 6/24 at 2pm
The Hrosthwitha Project
Project Y commissioned short adaptations of Abraham, a 10th century play by the first female playwright. Playwrights include Arlene Hutton, Donna Hoke, Tasha Gordon-Solmon, E.M. Lewis, Charly Evan Simpson, and Nandita Shenoy.
Tickets: $20
Schedule:
Sunday, 6/17 at 8pm
Saturday, 6/23 at 5pm

The Dionysian presents: Ritual Madness, Women in Theatre Edition
After the release of their fourth issue, highlighting female writers and artists, independent literary publication The Dionysian has teamed up with the Women in Theatre Festival, to bring you some of their favorite pieces by female writers of the moment.
Tickets: $20
Schedule:
Tuesday, 6/19 at 7:30pm

Uninvited Girl: An Immigrant Story" by Nimisha Ladva
Directed by Ed Sobel
A solo show chronicling Nimisha Ladva's experience as an undocumented immigrant and her path to citizenship through the prism of post-colonial history and South Asian experience.
Tickets: $20
Schedule:
Monday, June 18th at 7:30pm

The Love and Death Traveling Circus
Conceived/Developed by Tracy Weller & Mason Holdings
Written by Devin Burnam
Directed by Kris Thor
A mysterious German doctor; a dying woman; stoned teenagers; a showbiz marriage on the rocks; an itinerant fortune teller; a lost episode of TV's Dragnet. Loosely based on the true-ish story of Elena Hoyos and Count Carl Von Cosel, five disparate but intertwining couples fly through time, space, and planes of existence to ponder the nature of love.
Tickets: $20
Schedule:
Thursday, 6/14 at 7:30pm
Saturday, 6/16 at 8pm
Thursday, 6/21 at 7:30pm
Bible Adventure Park, by Erin Mallon
Performed by Becca L. McLarty. Directed by Mark Cirnigliaro
In this Rocky Horror-like live viewing party, a 17-year-old tour guide, Muriel, leads the audience on an immersive journey at a religious theme park. Each audience member is provided with a basket of tools to take part in all the adventures inspired by stories from the bible in what will be an alternately fun and disturbing ride.
Tickets: $20
Schedule:
Sunday, 6/10 at 12pm
Saturday, 6/16 at 12pm
IRT Theater is a grassroots laboratory for independent theater and performance in New York City, providing space and support to a new generation of artists. Tucked away in the old Archive Building in Greenwich Village,  IRT's mission is to build a community of emerging and established artists by creating a home for the development and presentation of new work. Some of the artists we have supported include Young Jean Lee, Reggie Watts and Mike Daisey.
This program is supported, in part, by public funds from the New York City Department of Cultural Affairs in Partnership with the City Council, New York State Council on the Arts, and The Nancy Quinn Fund, a project of ART-NY.
PLEASE NOTE: All sales final and there is no late seating at IRT Theater.
***IRT is a fully wheelchair-accessible facility.***