Our Voices & IRT Theater Present- Kim Weild/Alexandria Wailes
Space, Time and the Body
&nbsp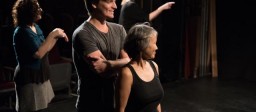 December 2 2016
ASL Creative | Events/Workshops
A Free Introductory Viewpoints based workshop for Deaf and hearing artists
American Sign Language lives three dimensionally in space. The Viewpoints offers a vocabulary for theater artists to paint three dimensionally in Time and Space. Come explore what happens when we put ASL and The Viewpoints together.
Workshop: December 2, 10am-12pm
TIME:10am-12pm
PRICE:FREE (Space is Limited)
At IRT:154 Christopher st. NYC #3B (third floor)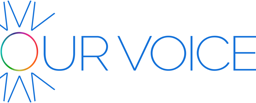 OUR VOICES is pleased to offer an introduction to the Viewpoints – a technique of training and improvisation that articulates the two dominant elements that performers and directors deal with on stage — time and space. Viewpoints was created by modern dance artist Mary Overlie in the 1960's sixviewpoints.com and was developed for the theatre by renowned director Anne Bogart and the SITI Company siti.org. It is an incredibly influential force in contemporary theatre practice and making.
The workshop will be led by Founding Artistic Director Kim Weild and company member Alexandria Wailes.
IRT Theater is a grassroots laboratory for independent theater and performance in New York City, ailment providing space and support to a new generation of artists. Tucked away in the old Archive Building in Greenwich Village, hospital IRT's mission is to build a community of emerging and established artists by creating a home for the development and presentation of new work. Some of the artists we have supported include Young Jean Lee, Reggie Watts and Mike Daisey.
This program is supported, in part, by public funds from the New York City Department of Cultural Affairs, New York State Council on the Arts, Office of Council Member Corey Johnson and The Nancy Quinn Fund, a project of ART-NY.