Piehole
Archive Residency-SKI END
&nbsp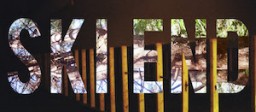 APRIL 30 - MAY 19 2017
3B Development Series | Archive Residency | Productions
IN RESIDENCE: 2015- 2017 Resident Company
New Ohio Theatre and and Piehole present
An Archive Residency Production, in collaboration with New Ohio and IRT Theater

Created by Piehole
Directed by Tara Ahmadinejad

In Piehole's Ski End, an abandoned ski shop becomes the center of the universe. A group of 30-whatever urbanites finds itself stuck in a flood-damaged building with a makeshift skate ramp, dead birds, and the tattered banner of a final blowout sale. From these clues they ritualistically reanimate a bygone world of Ski, until they incite a cosmic force. Rising from the ruins of economic and environmental dread, Piehole's Ski End examines chronic patterns of apocalyptic despair and what it takes to face The Sublime.
Featuring: Toni Ann DeNoble*, Kijani-Ali Gaulman, Allison LaPlatney, Maite Martin, Alexandra Panzer, Emilie Soffe, Nicole Suazo, Ben Vigus, Jeff Wood
PERFORMANCES: APRIL 30 – MAY 19 2017
TIME: 7:30 pm
LENGTH OF SHOW: 90 minutes, no intermission
PRICE: $25 Adult, $20 Student
At IRT:154 Christopher st. NYC #3B (third floor)
NO LATE SEATING
Director: Tara Ahmadinejad
Creative Producer: Bailey Williams
Producer/Dramaturg: Elliot B. Quick
Dramaturg: Lauren Whitehead
Songs: Deepali Gupta
Set Design: Alexandra Panzer
Lighting Design: Oona Curley
Sound Design: Joey Wolfslau
Costume Design: Olivia Giban
Video Design: Matt Romein
Technical Director / Production Manager: Skylar Fox
Stage Manager: Ann Barkin
PIEHOLE investigates the process of collaboration and collective authorship to create live events. Driven by an ongoing pursuit of surprise, delight and beauty in unexpected places, Piehole encourages agency in one's thinking, perceiving, and feeling, as well as an expanded sense of potential realities. Since 2008, Piehole's work has performed in theaters, galleries, and hotel rooms in New York, Philadelphia, and Prague, and has been praised for its "beauty and gratifying weirdness" (The New York Times).
SKI END was developed through the Archive Residency, a program of New Ohio Theatre and IRT Theater.
IRT Theater is a grassroots laboratory for independent theater and performance in New York City, providing space and support to a new generation of artists. Tucked away in the old Archive Building in Greenwich Village, IRT's mission is to build a community of emerging and established artists by creating a home for the development and presentation of new work. Some of the artists we have supported include Young Jean Lee, Reggie Watts and Mike Daisey.
The Archive Residency is generously supported, in part, with funds from The NYC Department of Cultural Affairs, The National Endowment for the Arts, The Nancy Quinn Fund, a project of ART-NY, and the Mary Duke Biddle Foundation.
Photos by Matthew Dunivan from the 2016 Ice Factory first-look showing
*Appearing courtesy of Actors' Equity Association