Archive Residency
&nbsp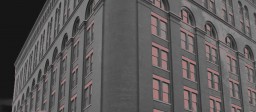 IRT has provided a much needed developmental home for The Mad Ones third full length piece Untitled Biopicthrough the Archive Residency. Their unquestioning support of emerging artists has been invaluable to our work and our company. IRT's motto seems to be: 'We trust you. Here are the keys. Create.
– Marc Bovino, Co-Artistic Director, The Mad Ones
"There is a lot of freedom and security for the company – that is what we are trying to provide."
– Robert Lyons on the Archive Residency

We are excited to announce NYC-based performance ensembles Built for Collapse and anecdota as our Archive Residents for 2017-18. Built for Collapse and anecdota join current resident companies Piehole and Our Voices Theater, who presented the first stage of their residency works at Ice Factory 2016.
Led by Artistic Director Sanaz Ghajar, Built for Collapse Built for Collapse builds multi-disciplinary work that challenges theatrical form, developing each project through a highly physical process inspired by found texts, visual art, and pop culture. They use their collective history (personal & cultural) to create a live collage of the world and a space of empathy and compassion for the future. They have developed works in New York with: BRIC Arts | Media House, Ars Nova, Three Legged Dog, HERE, Dixon Place, and New Ohio Theatre, among others. Internationally they have developed work in Prague, Italy, Bulgaria, Poland, and Turkey. And this October, they will be featured in Prelude2016 at CUNY Grad Center.

Led by Erica Fae and Jill A. Samuels, anecdota is inspired by the (too) little-known (true) stories of women who dared to shape history. They are particularly close to our hearts as their production, Take What is Yours, about Alice Paul and the National Woman's Party, inaugurated the New Ohio Theater when we moved to Christopher Street. The show transferred off-Bway to 59E59 Theaters, where it was a Critics' Pick in The New York Times. Jill's interdisciplinary work has appeared at over sixty festivals, venues, and sites. Erica's feature film To Keep the Light is currently garnering critical praise on the indie film festival circuit.
ABOUT THE ARCHIVE RESIDENCY
Since 2007, IRT Theater has served the downtown theater community by providing space, support and community for independent artists through its 3B Development Series. With the arrival of the New Ohio Theatre to the Archive Building in 2011, IRT has been blessed to have both a kindred spirit and philosophical forbearer move in right downstairs.
Launched in 2012, the Archive Residency offers two select independent theater companies a two year commitment of space, artistic support, and institutional continuity for the development and presentation of a new work. In other words, a home.
The residency includes two separate engagements in IRT's 3B Development Series and a one-week presentation in New Ohio's OBIE Award-winning Ice Factory summer festival. The residency culminates in the second year with a fully realized, four-week run in the New Ohio's main season.
ARCHIVE RESIDENTS
2012-2014-
The Mad Ones  and CollaborationTown

2013-2015-
VAMPIRE COWBOYS and RADY&BLOOM
2014-2016-
THE ASSEMBLY and BLESSED UNREST

2015-2017-
OUR VOICES and PIEHOLE
2016-2018-
Built for Collapse and anecdota 
PRESS –
IRT THEATER/NEW OHIO THEATRE LAUNCHES RESIDENCY PROGRAM
-BACKSTAGE
IS THIS THE SECRET TO OFF-OFF BROADWAY SURVIVAL?
-TDF STAGES
Below are pictures celebrating our opening partnership on October 8 2012.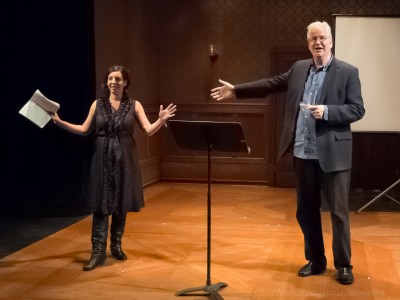 Kori Rushton, IRT Artistic Director,
and Robert Lyons, New Ohio Artistic Director
Photo Credits: Lee Wexler/ImagesforInnovation 
This partnership between New Ohio and IRT will further establish the West Village's Archive Building as one of the premier destinations for the development and presentation of NYC's best and brightest theater makers.
The Archive Residency is by invitation only. The best way for us to get to know your work and for you to get to know our work is to be a part of IRT's 3B Development Series and/or New Ohio's Ice Factory and/or invite us to see productions of your work.