Dangerous Signs
American Sign Language poetry performance group
&nbsp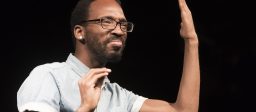 July 8-20 2019
IN RESIDENCE: July 8-20,2019
Dangerous Signs is an American Sign Language poetry performance group that uses a fusion of sign, spoken word, mime, storytelling, dance and music. They will be bringing two shows to IRT this summer from Rochester.
PERFORMANCES: 7/12, 7/13
TIME:7:30
LENGTH OF SHOW: 2 hours
PRICE: FREE
At IRT:154 Christopher st. NYC #3B (third floor)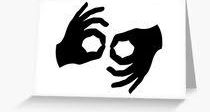 FENCES:
August Wilson's sensational drama features Troy Maxson, a former star of the Negro baseball leagues who now as a garbage man in 1957 Pittsburgh. Excluded as a black man from the major leagues during the prime, Troy's bitterness takes its toll on his relationships with his wife and his son, who now wants his own chance to play ball. Our production features Deaf and hearing actors working together to create this memorable family drama. Accessible in American Sign Language as well as in spoken English. (MLK photo)
PERFORMANCES:
7/19 7:30
7/20 2:00pm
LENGTH OF SHOW: 1hr
PRICE: FREE
At IRT:154 Christopher st. NYC #3B (third floor)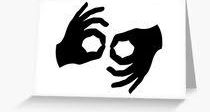 The Impossible Dream : Songs & Scenes From Man Of La Mancha:
Inspired by Cervantes' classic story of Don Quixote, one of literature's greatest novels and a celebration of Spanish culture, this musical imagines Cervantes and a prisoner who must try to save his own llife and those of others by playing out his manuscript of the story of the "mad" knight Don Quixote and his quest to revive chivalry and bring justice to the world. Accompanied by his squire, Sancho, and his "lady", Aldonza, he journeys through his fantasy world, believing that true madness is to see life as it is and not as it should be. In our production Deaf and hearing will combine on stage expanding the double reality already in the script of a harsh real life of prison (issues of DACA and dreamers are obvious) and the dream world of hope Don Quixote insists upon. Is he crazy to have that kind of hope in this world? Maybe…our production features a triumphant story of redemption and forgiveness and a score of beloved songs accompanied by live musicians. Performed in ASL and English with a diverse cast, this production will leave you dreaming the impossible dream. (La Mancha and tell-tale photo)
IRT Theater is a grassroots laboratory for independent theater and performance in New York City, providing space and support to a new generation of artists. Tucked away in the old Archive Building in Greenwich Village, IRT's mission is to build a community of emerging and established artists by creating a home for the development and presentation of new work. Some of the artists we have supported include Young Jean Lee, Reggie Watts and Mike Daisey.
This program is supported, in part, by public funds from the New York City Department of Cultural Affairs in Partnership with the City Council, New York State Council on the Arts, and The Nancy Quinn Fund, a project of ART-NY.
PLEASE NOTE: All sales final and there is no late seating at IRT Theater.
***IRT is a fully wheelchair-accessible facility.***